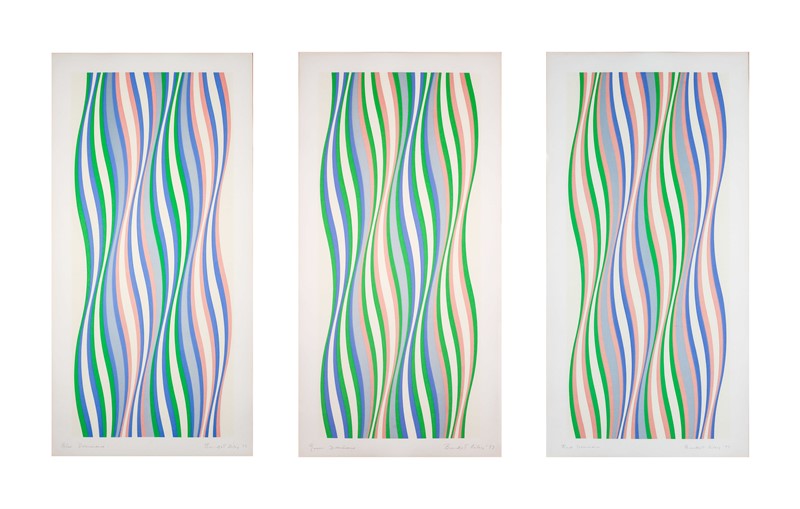 "For me," says Bridget Riley (b. 1931.) "Nature is not landscape, but the dynamism of visual forces."
Riley channels these forces into illusory studies of color and line—devising lithe imagery which is equally peaceful and emotional.
An icon of abstract painting, Riley has maintained a momentous and clear vision of optical phenomena for nearly seven decades.
Her prints and paintings are meticulously planned; envisioned through preparatory sketches and collages, then realized with precise forms and curves.
"Sometimes you have to let forms do what they want," Riley explains. "I build up to a sensation, accumulating tension until it releases a perceptual experience."
To add this work by Bridget Riley to your collection,
please
inquire
or contact us at 
505-982-8111