Guy Dill (b. 1946) doesn't make preparatory sketches for his sculptures. He paints or prints abstract imagery, and then captures the flowing motion of the pigment in three dimensions. "I knew I had to discuss painting in a sculptural way," the California artist explains. He started his art career in New York City—Donald Judd was an early benefactor—but settled in Los Angeles in the 1970's. "New York is about New York, and LA is about the world," he quips.
From his West Coast home, Dill has indeed conquered the globe with his monumental sculptures in bronze, aluminum and marble. He's mounted over 50 one-man exhibitions, and appears in the permanent collections of the Solomon R. Guggenheim Museum, the Museum of Modern Art, and the Stedelijk Museum. Dill's artworks in the Zane Bennett Contemporary collection exemplify the complete span of his process, from his initial explorations in two dimensions to a sculptural expression that towers above the viewer.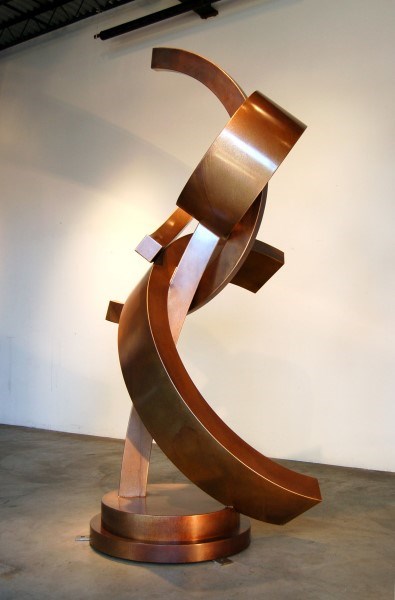 Click here to browse the complete Zane Bennett Contemporary collection.