Untitled 6, etching, 30 x 35 in, 2007
"Red is the color of the interior of our bodies," says Anish Kapoor (b. 1954) "Red is the center. I have a feeling that the darkness it reveals is a much deeper and darker darkness than that of blue or black."
For nearly four decades, Kapoor has been captivated by the color red, creating intense pigments out of an array of mediums. The Bombay-born artist describes it as the color of the earth, blood, and body.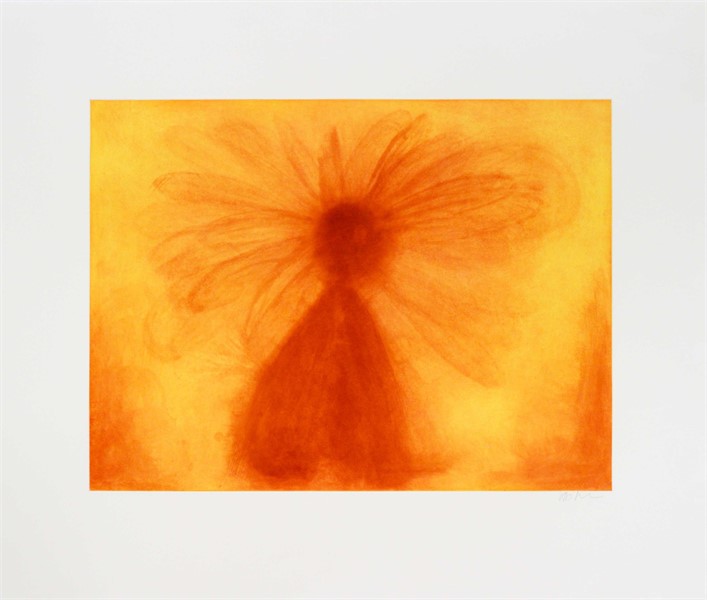 Untitled 1, etching, 30 x 35 in, 2007
Renowned for his sculptures, Kapoor's biomorphic forms blur the boundaries between architecture and art. Massive in scale and made with diverse mediums— including mirrors, granite, marble, wax, and PVC—Kapoor's work often undulates throughout their environment.
Untitled 1 and Untitled 6 embody this motif, seeming to sink inwards and downwards. Both etchings are striking studies in the relationship between yellow and red.
"Yellow is the passionate part of red," Kapoor explains. "That's how I understood yellow… next to the red."