Zane Bennett Contemporary Art takes a look at what makes a dynamic duo in The Love of Prints, our new Artsy exhibition. Watch this space to hear from some of the couples on our staff and the art that reminds them of each other. This is the second feature in the series, after Jordan Eddy and Kyle Farrell.
COUPLE: KYLEE & MARK
TELL US A LITTLE BIT ABOUT EACH OF YOU.
Mark is a Scottish artist and printmaker. When Mark isn't in the studio or working at Takach Press he is spending time hiking, playing music or riding horses. Kylee is the print curator at Zane Bennett Contemporary Art. When Kylee isn't at the gallery she is spending time expanding her closet, reading or cooking with Mark.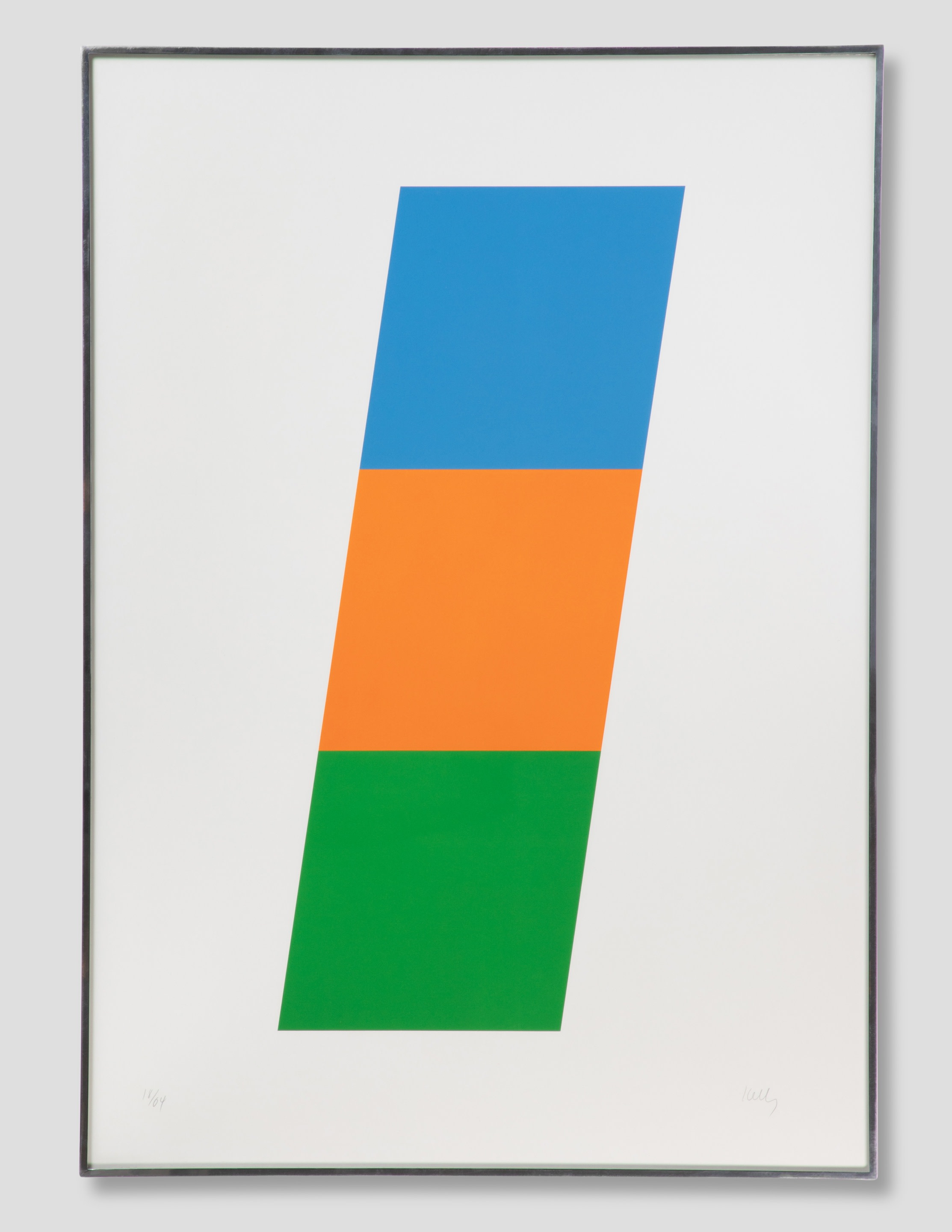 Ellsworth Kelly, Blue/Red-Orange/Green, 1970-1971, color lithograph.
Lithographs like this one will always trigger memories of Mark. Because he's such a brilliant printmaker, there is something about them that will forever feel romantic. This Ellsworth Kelly reminds me of long nights in the print workshop with Mark, the smell of ink and the sound of rollers running across inked glass. The colors feel so Los Angeles, a place that has continued to be special to us. Our long conversations on the drive out to the West Coast and our many trips to Gemini, the L.A. lithography workshop where this piece was made.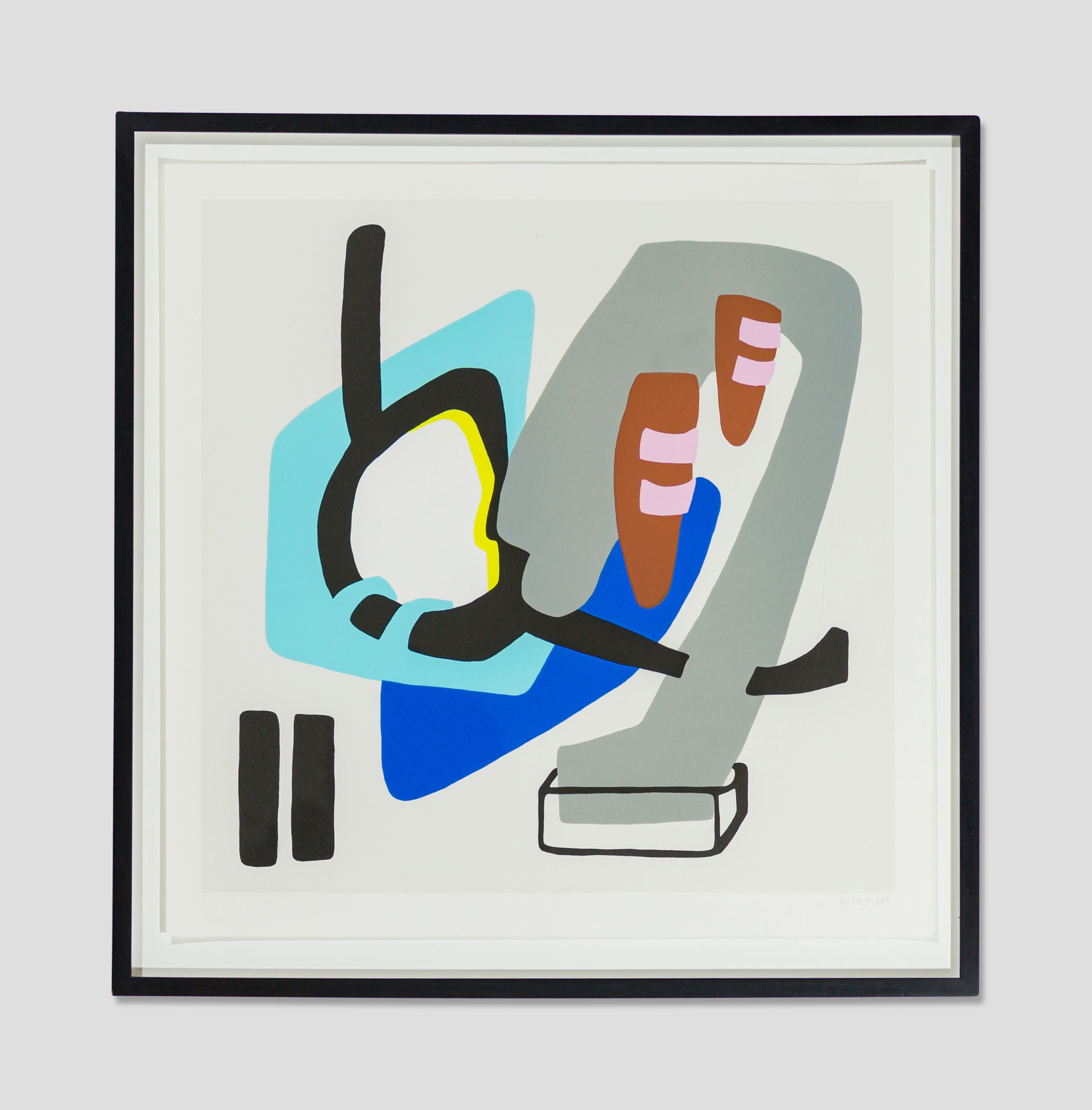 Hayal Pozanti, A Soft Machine, 2014, nine-color lithograph.
Mark's pick for Kylee: Hayal Pozanti, A Soft Machine
First of all this was printed at Tamarind Institute. That is significant for several reasons; one being that it is where Kylee's love for prints flourished and also where we met and fell in love. I know she'll be drawn to the piece itself due to the use of flat colours and a playful compiling of shapes. Colour is a big deal for Kylee and the thoughtful use of it in this print is as inspired as the thoughtfully colour-coded curation of her ever-growing closet.
What year did you meet?
2016. We've been married since 2018.
How did you meet?
We met at Tamarind Institute. Mark was taking a summer lithography course and I was working in the gallery. It was pretty much love at first sight: within two weeks of knowing each other, we went off for a long weekend in Mexico and the rest is history.
Do you have similar taste in art?
We are lucky enough to have very similar taste, so when it comes to buying art for the house there is never much of a debate. We have had a few disagreements-Mark doesn't shy away from the grotesque, and Kylee does. And there are definitely times when Mark thinks the "pretty" work Kylee likes is a bit frivolous but generally we agree. We tend to like work that is colorful, a bit unnerving, and never too serious.