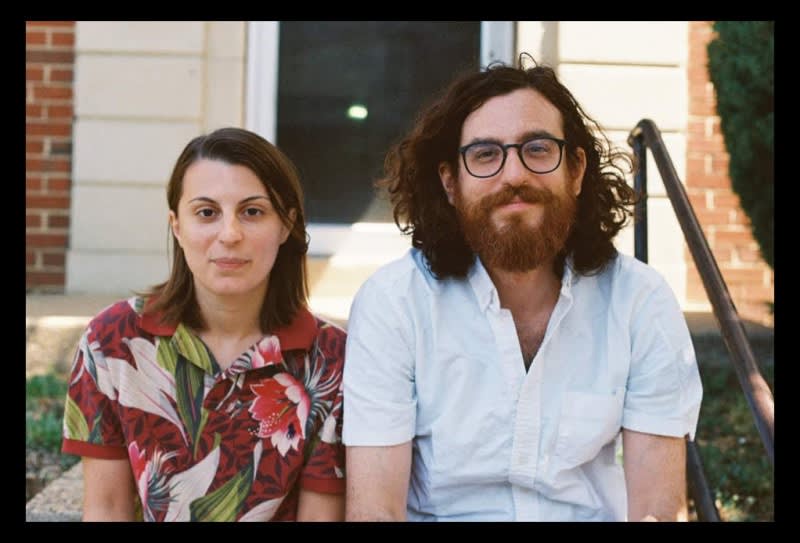 Zane Bennett Contemporary Art takes a look at what makes a dynamic duo in The Love of Prints, our new Artsy exhibition. Watch this space to hear from some of the couples on our staff and the art that reminds them of each other. This is the third feature in the series, after Jordan Eddy & Kyle Farrell and Kylee Aragon Wallis & Mark Wallis. Today's couple is Marissa Fassano, our marketing director, and her partner David Carter.

COUPLE: MARISSA & DAVid
TELL US A LITTLE BIT ABOUT EACH OF YOU.
David is a dramaturg and theatre professional. He likes to translate plays, build sets and listen to death metal. Marissa is an arts marketer with a chihuahua and a stack of books she's been meaning to read.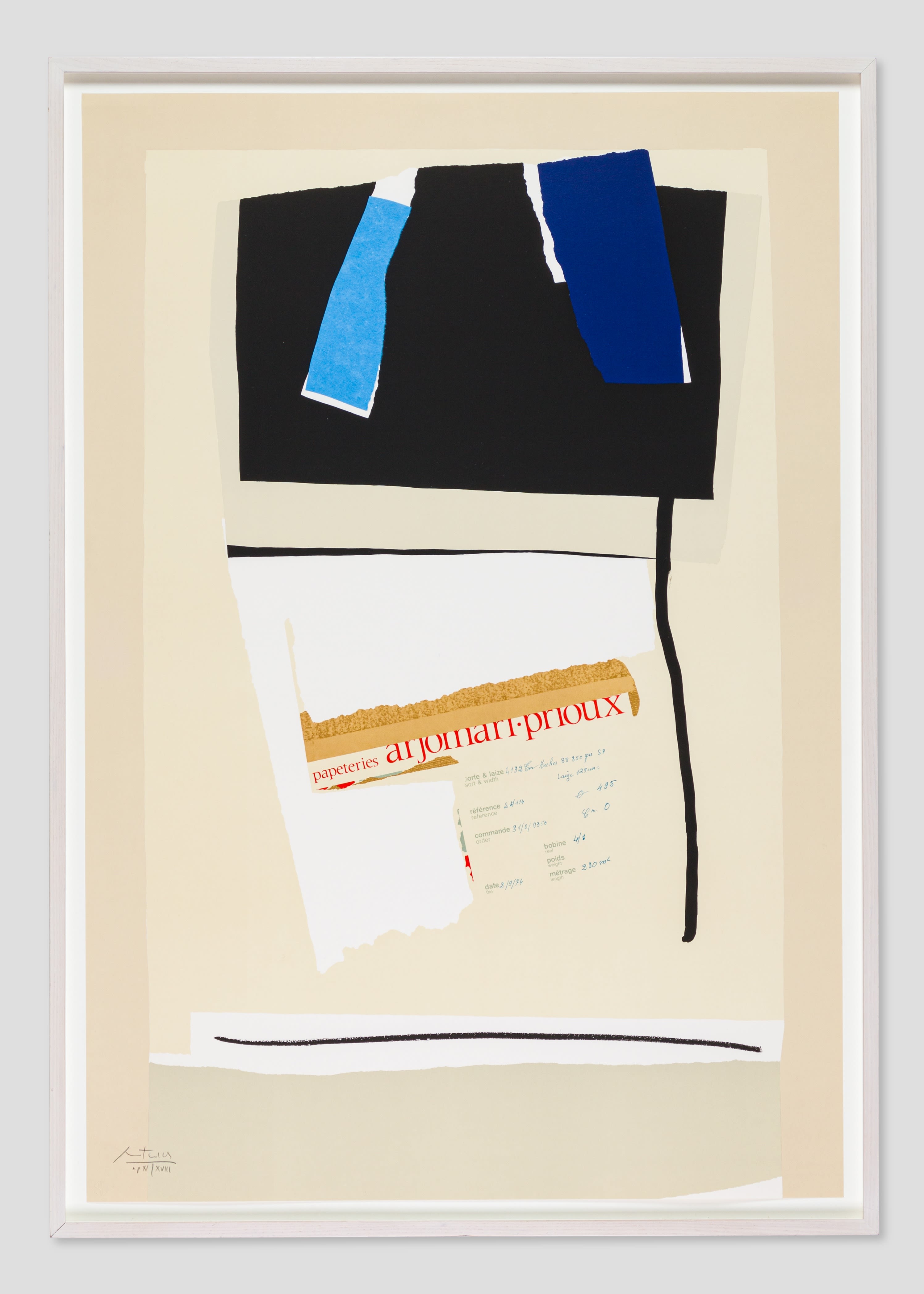 This piece has always brought up very clear memories for me of our time together in Paris. The ripped edges of the collage and the bright red ink take me to the tabac (a Parisian tobacco shop); I'm leaning in to squint at scribbled prices through shop windows, smelling David's Lucky Strikes and Gallois and good espresso, we're clearing the crumbs of a saucisson sec sandwich to make room for a glass of red, another coffee, anything to have another five, ten, fifteen minutes under the canopy in the rain, watching the people pass by. And I think Motherwell of all artists would approve of that simple gut reaction—it owes me nothing else, and I couldn't ask for more.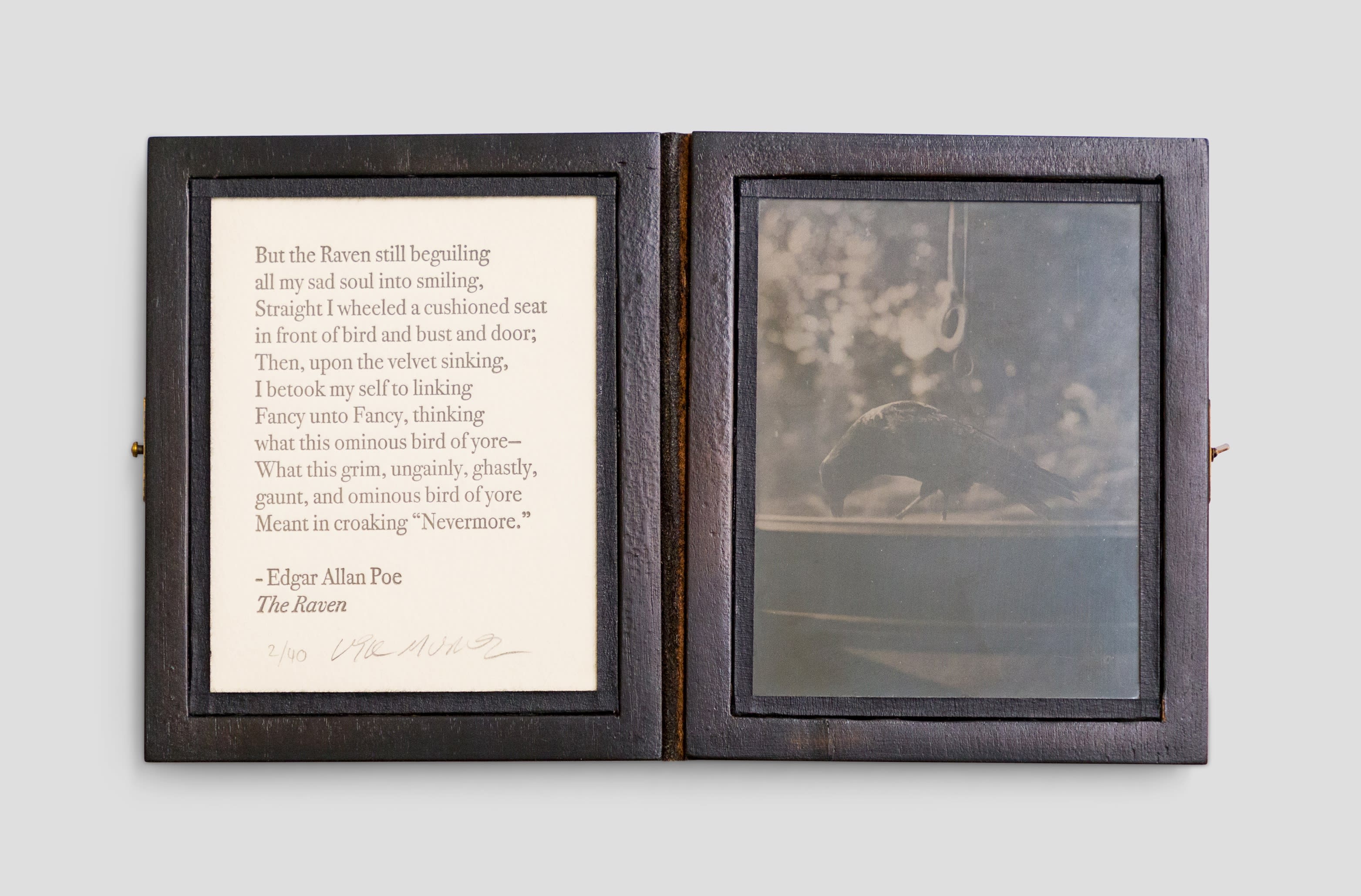 To view the universal through the particular anchors Marissa. It may have started as a joke—Marissa is 4'11"—but I've always been drawn to how the tiny things in life light her up. But maybe Muniz is joking a little too—locking away an infamous poem and a silver gelatin within a plain hook-and-latch wooden box. I can also see how half the joy in this piece for her would be the opening and closing of the box...the secret, and the action. It helps to know that Marissa also has the poem memorized and I ask her to recite it on dark and dreary nights!
WHAT YEAR DID YOU MEET?


2008.
HOW DID YOU MEET?


We met through college friends at the Philadelphia New Year's Mummers Parade. Doesn't sound very promising but here we are!
DO YOU HAVE SIMILAR TASTE IN ART?


Not so much in terms of actual art (David is nuts for Courbet, Marissa prefers Ren Hang), but we do agree on collecting art. If it's love, it's love—price or size or design-clash be damned!


View The Love of Prints exhibition on Artsy.