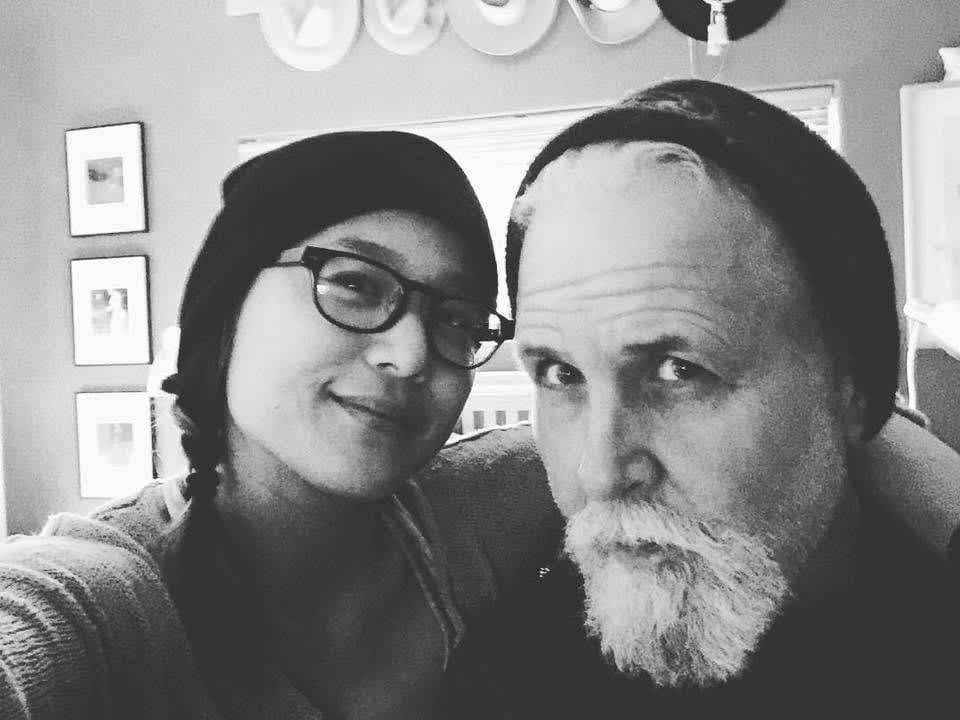 Zane Bennett Contemporary Art takes a look at what makes a dynamic duo in The Love of Prints, our new Artsy exhibition. Watch this space to hear from some of the couples on our staff and the art that reminds them of each other. This is the third feature in the series, after Jordan Eddy & Kyle Farrell, Kylee Aragon Wallis & Mark Wallis and Marissa Fassano & David Carter. Today's couple is Steve Campbell & Christina Ziegler Campbell of Black Rock Editions, a Santa Fe print house that was recently featured as one of our Partners in Art.

Couple: Steven & Christina
TELL US A LITTLE BIT ABOUT EACH OF YOU.
From Steve: Master Printer and co-founder of Black Rock Editions in Santa Fe, New Mexico. After graduating with a MFA from the School of the Art Institute in 1984 , I worked various teaching gigs and found employment at Landfall Press . I stayed with the shop for 32 years as printer, director and salesperson until January 2020 when Chris and I established the community-based Black Rock Editions with an eye toward promoting under-represented artists. With the generous support of Landfall's founder, Jack Lemon we continue to operate out of the same space and with the same equipment as the old Landfall Shop. It seems to surprise people that I do have an art practice, although I don't advertise it much. I mostly consider myself a collagist but can handle paint and pencil if need be. The recent pandemic has rekindled the art of Art for me (you can only walk that poor dog so much) and I think I'll keep keeping on.
From Christina: Originally, I went to university to pursue a degree in art education. Upon moving to New Mexico, I found myself relocated both geographically as well as professionally. I found myself working directly in the collaboration between artist and Master Printer, and this opened up an entirely new experience for myself. After 17 years of working at a world class atelier, Landfall Press, I feel I've been given an amazing opportunity to expand our vision to include both our local community and artists.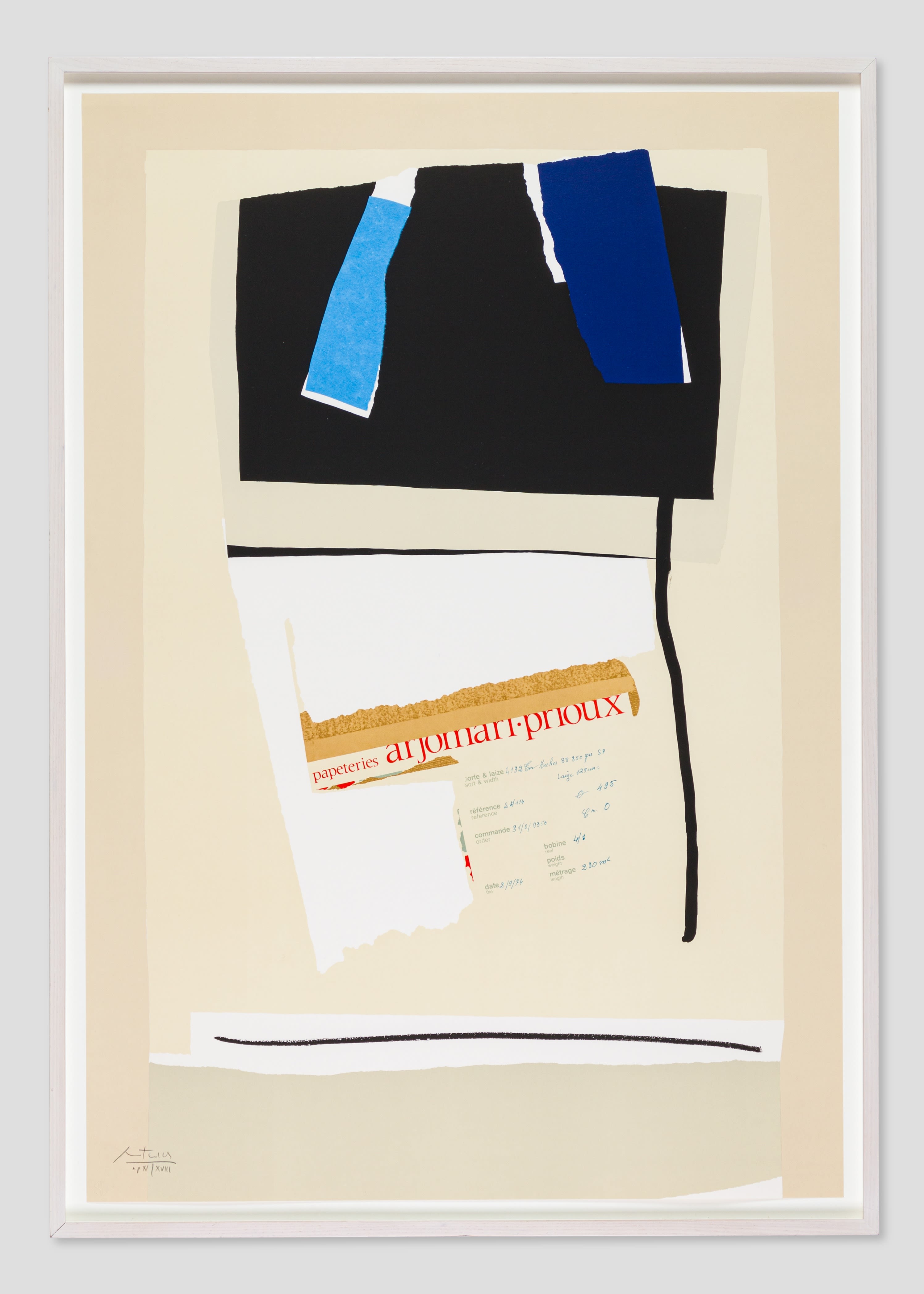 Robert Motherwell, America - La France Variations VI , 1984, color lithograph with
collage elements.
Chris has always maintained she has no great attraction to abstract art; it just doesn't resonate with her but for a few exceptions. Robert Motherwell definitely rings that bell and in particular this series of prints, the print has great presence and size and the inclusion of collage elements tips it right over the edge and into a desire to own (someday). Chris has always favored the salon style of hanging in our house, a practice I was initially resistant to until I relented and gave it a try. I love the results and so do other folks who visit out abode, I have been told it's like an offbeat stop at a dime museum (a house of oddities), granted, it's an eclectic mix but the eye never tires. I think that Motherwell can hold a wall.
Unbeknownst to Steve, I also picked Robert Motherwell's America-La France Variations VI, 1984. We both laughed when he found out the piece I chose for him, and I wasn't sure if I needed to pick another. I thought about it and landed on sticking with my first choice; it's more authentic. This tells you we either spend too much time together or not enough. After 20 some years together, I think we can predict one another's aesthetic. Steve has always appreciated collage; creating meaning between two uncorrelated objects and forming a relationship regardless of intent. I feel he has always possessed a knack for tapping into human nature's tendency in categorizing and unearthing the significance of relationships between symbols/archetypes and piecing together pieces of a puzzle.
WHAT YEAR DID YOU MEET?


We met in Chicago in 1999. We both worked for the University and had a few friends in common. We shot a lot of friendly games of pool at this place called Jack's Tap (it's probably not there any longer). While living in the same area of Wicker Park for years, we both independently ended up in Oak Park, finding each other and never letting go. It's been 20 years since and never a dull moment. Not many can balance the live/work dynamic. I think we've managed and still actually enjoy one another.
DO YOU HAVE SIMILAR TASTE IN ART?


From Steve: Not all the time but the differences lead to some deep discussion and seldom conflict. I like to consider myself open to seeing new approaches, which is a must in our line of work. For the most part I think we share a similar taste in art.


From Chris: I tend to go towards narrative while Steve can find the deep appreciation for the abstract. I need a story, even if it's one I fabricate on my own. This has led to some wonderful and enlightening discussions on Rothko.