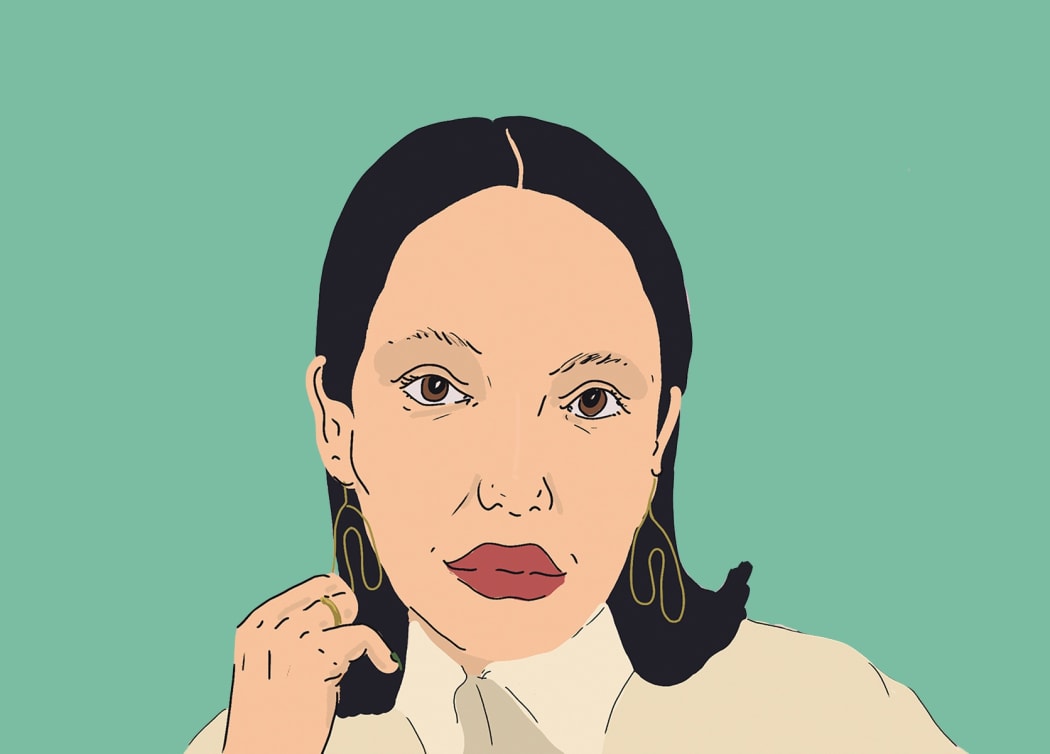 "If you ask someone walking past you on the street or even in an art gallery to name five male artists, the response will be swift. If you ask the same person to name five female artists, the answer will most likely come after some thought," says Print Curator Kylee Aragon Wallis in her 2020 statement for Women in Print. That timely exhibition, organized the same year that the Baltimore Museum of Art vowed to only purchase works by women for their permanent collection in an effort to rectify gender inequality, sought to celebrate the long history of female artists in the printmaking world.
Since then, Aragon Wallis has brought new works by seminal female artists like Mary Heilmann and Louise Nevelson into the collection, and spearheaded the rise of emerging women artists on view in the gallery, from award-winning Scottish artist Rhona Jack and beloved Santa Fe-based artist Gail Gash Taylor to art world rockstars Tara Donovan and Danielle Orchard. In celebration of Women's History Month, we asked Aragon Wallis to share her top picks from the collection by women artists:

Mary heilmann, thief of baghdad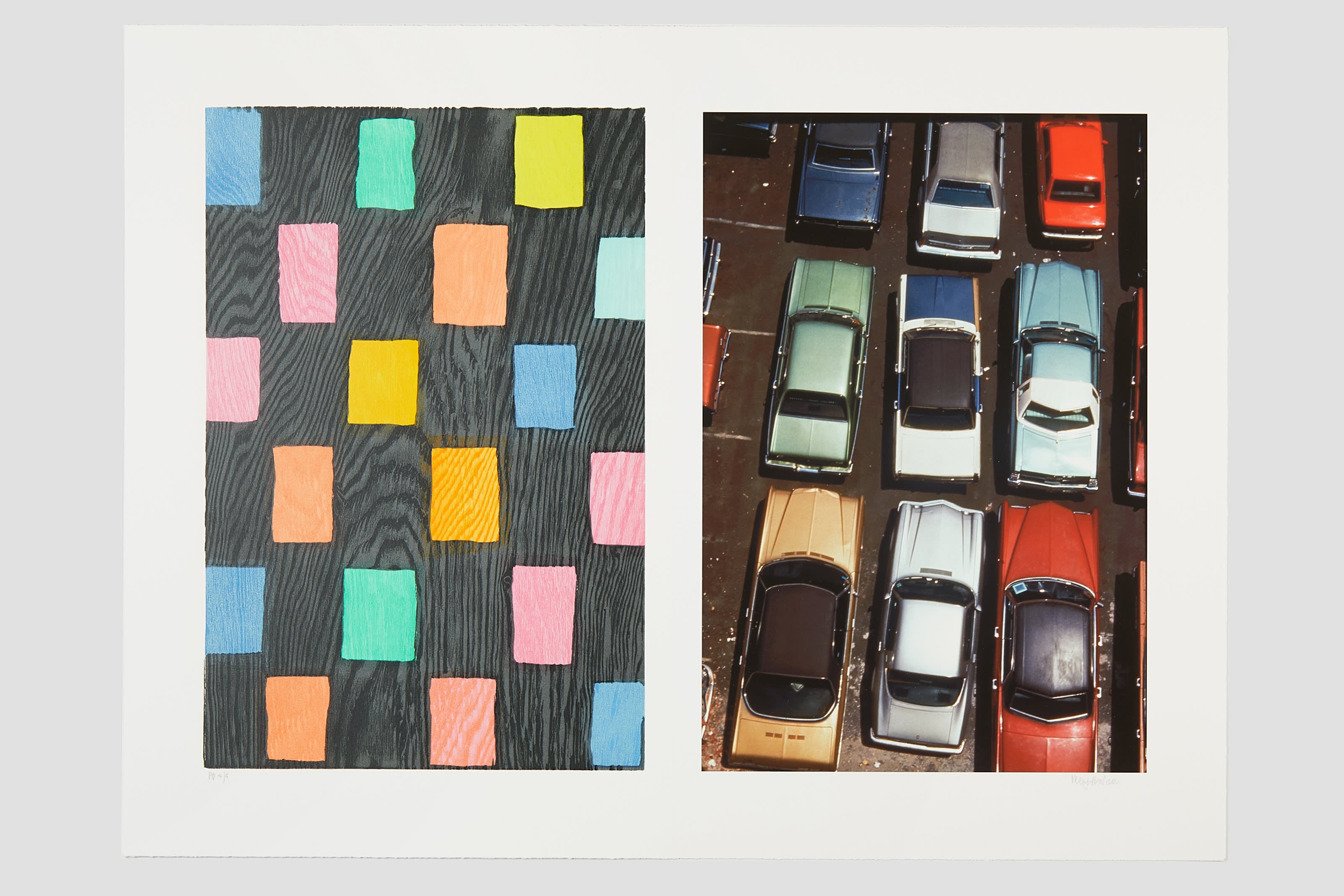 Mary Heilmann, Thief of Baghdad, 2007, Woodcut, 28 7/8 x 38 3/8 in, Ed. of 35 ( ENQUIRE )
"Mary Heilmann's use of color feels so iconic! There are very few artists that invoke memories, smells and sounds through color like Heilmann. In Thief of Baghdad, the artist reworks a 1983 piece of the same name. The fact that the artist came back to this identical image 24 years later is compelling. The colors and the thoughtfully laid out composition clearly stuck with Heilmann through the decades. This 2007 work couples the 1983 image with a bird's-eye view photograph of a parking lot, filled with colorful vintage cars. The two vibrant images play off of one another, cracking open an array of memories and emotions. This wonderful juxtaposition beautifully highlights Heilmann's engaging use of color."
---
Rhona Jack, metre 05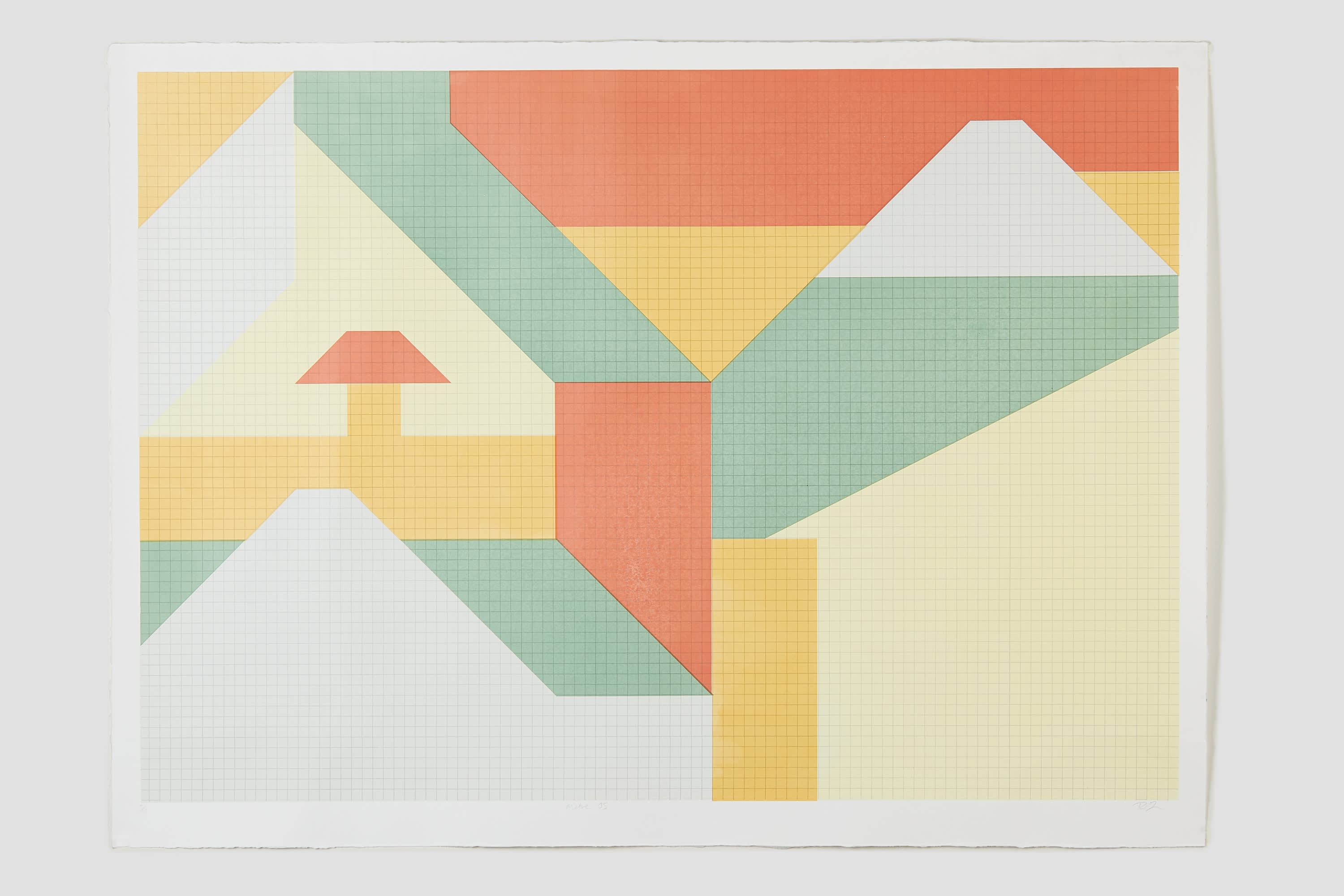 Rhona Jack, Metre 05, 2017, Color serigraph, 42 1/8 x 31 1/8 in, Ed. of 6 ( ENQUIRE )
"Rhona Jack's work is energized by her love of process and her boundless curiosity of the layered histories of her hometown, Dundee, Scotland. I've had the pleasure of walking through the streets of Dundee with Jack, and during our stroll the artist signaled to the various buildings that influenced the Metre series, making this piece incredibly personal to me. Much of Jack's work is inspired by the relationship between industrial machines, the buildings that house these machines, and those who worked within these factories. Jack brings these histories to life through her systematic approach to color and shape."
---
mika rottenberg, u5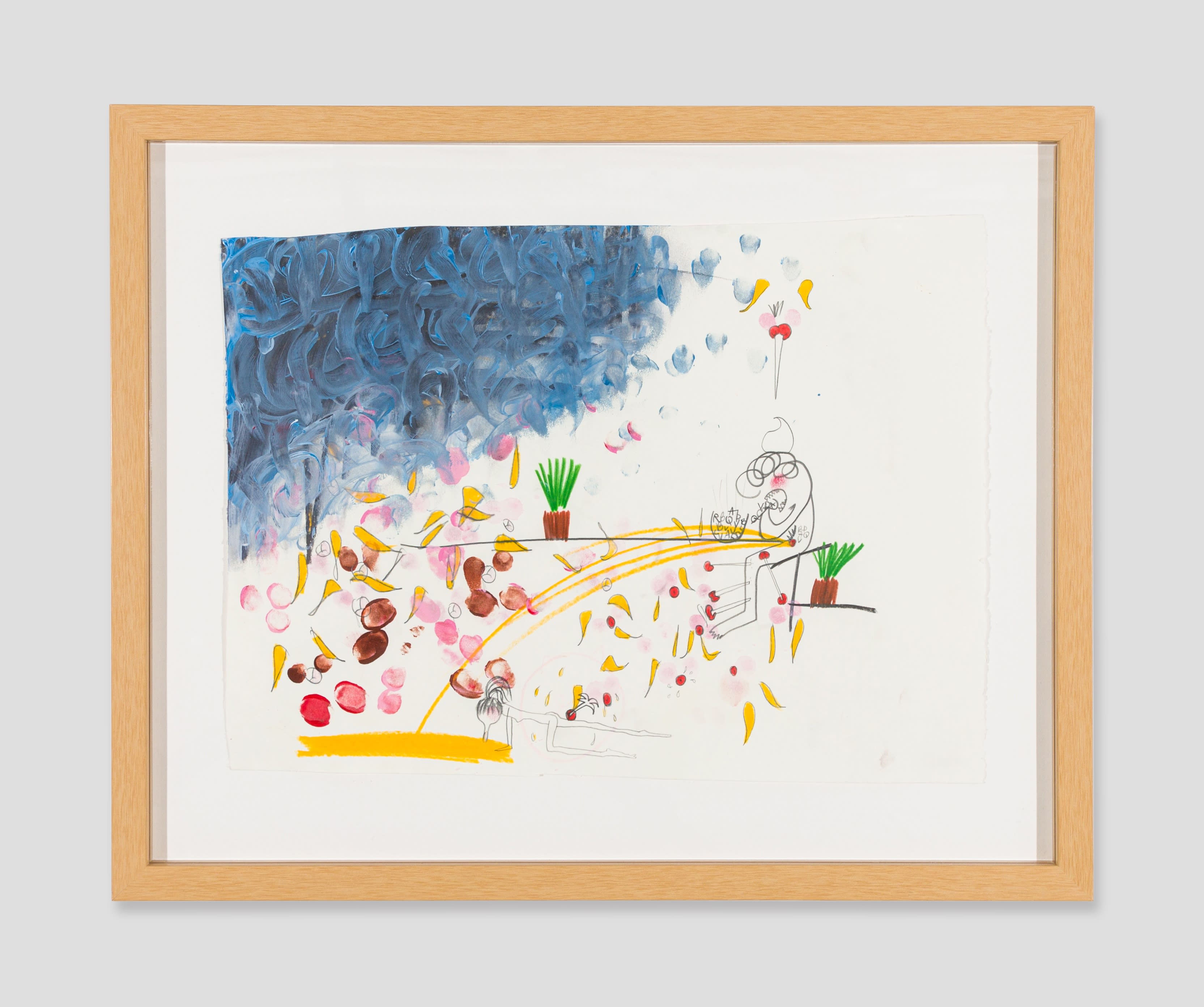 Mika Rottenberg, U5, 2008, Graphite, acrylic, and colored pencil on paper, 12 1/2 x 16 3/4 in, Unique ( ENQUIRE )
"Mika Rottenberg's body of work is endlessly impressive to me. The artist is best known for video art but she uses every medium available, which is immensely intriguing. U5 echoes the construction and themes of her video installation but also explores the possibilities of drawing. In this piece the artist creates painterly, expressive and graphic elements that are both anchoring and disruptive. The frenetic symbols represent a vocabulary of marks that almost feels legible. Rottenberg effortlessly moves through various mediums, using satire to address critical issues of our time. It's impossible to forget her work once you've experienced it."
---
bridget riley, about lilac


Bridget Riley, About Lilac, 2007, Color serigraph, 19 x 31 in, Ed. of 75 ( ENQUIRE )
"I find Bridget Riley's relationship to line and color so exciting. Much of the artist's early work is monochromatic but through the years the artist began to employ a more varied palette. These slow shifts in tonality have kept me enthralled. I am always looking forward to what Riley will do next! The vibrant shapes in this work appear to be moving in perfect synchronicity, creating an almost lyrical composition. It's a brilliant example of Riley's shifting affair with color."
---
louise nevelson, Beyond and beyond I


Louise Nevelson, Beyond and Beyond I, 1979, Five-color lithograph, 44 x 30 in ( ENQUIRE )
"This work perfectly exemplifies of the elegant intricacies of the lithographic process. There is nothing I find more delicious than the subtle gradient achieved through the expertise of a well-trained printer. In this series Nevelson incorporated tactile elements such as lace and cheesecloth into the lithographic process, creating these delicate patterns on stone and then on paper. The hypnotic manner in which the blend roll moves up the paper and engages with the printed fabric conjures an array of sensations. Beyond and Beyond I perfectly illustrates the optical possibilities and sensations of the printed surface."