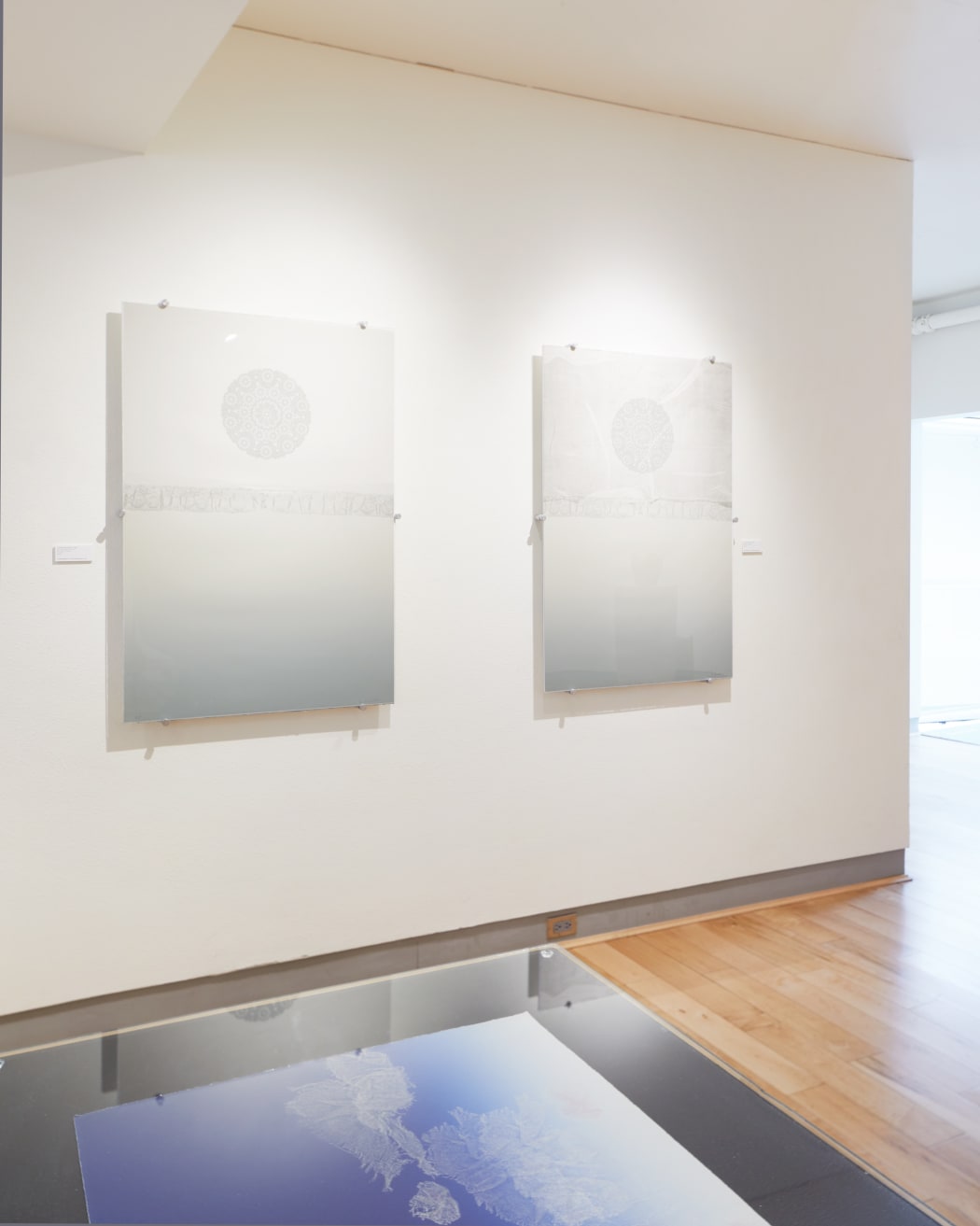 Spectrum is a curatorial collaboration between Gallery Director Jordan Eddy and Print Curator Kylee Aragon Wallis. This ongoing blog series features excerpts from a conversation about the print and ceramics display.
JE: Michael Dickey is a painter and a ceramicist. In both practices, he's building up dozens of layers of matte and gloss pigment. Transparent and opaque layers mix, which feels very connected to the blend roll technique. The works are not strictly landscapes, but he is evoking natural elements using color and form. It's a distillation. Something as ephemeral as a blend roll or streaks of glaze can capture the feeling of a landscape.
KAW: I remember seeing Michael's work, and I immediately thought of blend roll, with the soft colors moving into each other. The dynamism of these works feels so graphic and print adjacent. They're next to the Louise Nevelson works, and there are masterful color and tone shifts in both works.
Michael Dickey, Untitled (White/Orange), 2020, Earthenware,18 x 19 x 19 in
JE: Nevelson is best-known for her sculptures, but even when she wasn't sculpting, she found ways to evoke dimensionality. Your eye traces these prints in a textural way—you can feel the lace on your skin.
KAW: So much of Nevelson's process involved drawing sensory details from her environment: she was inspired by things she would see and feel on walks she would take. I think it's perfect that the Nevelsons are next to the Dickeys, because they're not trying to directly depict something, but you can tell that they're inspired by visceral experiences in similar ways.
JE: Nevelson's work is another example of an artist from a different discipline coming into printmaking, working with printers, and having a fresh perspective. She pulled something special out of that stone. The key there is collaboration, because the printer might not have imagined that physicality, but the sculptor did. They could only have pulled it off together.
KAW: The first prints that Nevelson made at the Tamarind Institute were very similar to her sculptural work. They were dark, most of them were black and hard-edged. They looked like a Nevelson sculpture, but on paper. Then, in the 1970s, she came back to do the pieces that are in this show. They are the exact opposites of the first series.
JE: What do you think inspired her to make that shift?
KAW: When you first enter a lithography studio, it can be a difficult place to get a foothold. But when you approach printmaking a second time and do a collaboration, you know about all the possibilities. You can really see Nevelson exploring this array of lithographic modes, with the transparencies in the ink and with the blend rolls. I feel like she came into that residency and said, "I know what I want, I'm going to try all of these techniques." For the works in Spectrum, Nevelson wanted the inks to look see-through, which involved a lot of experimentation. I think that they achieved that.
READ MORE
Part 1: Introduction
Part 2: Angel Oloshove & Richard Anuszkiewicz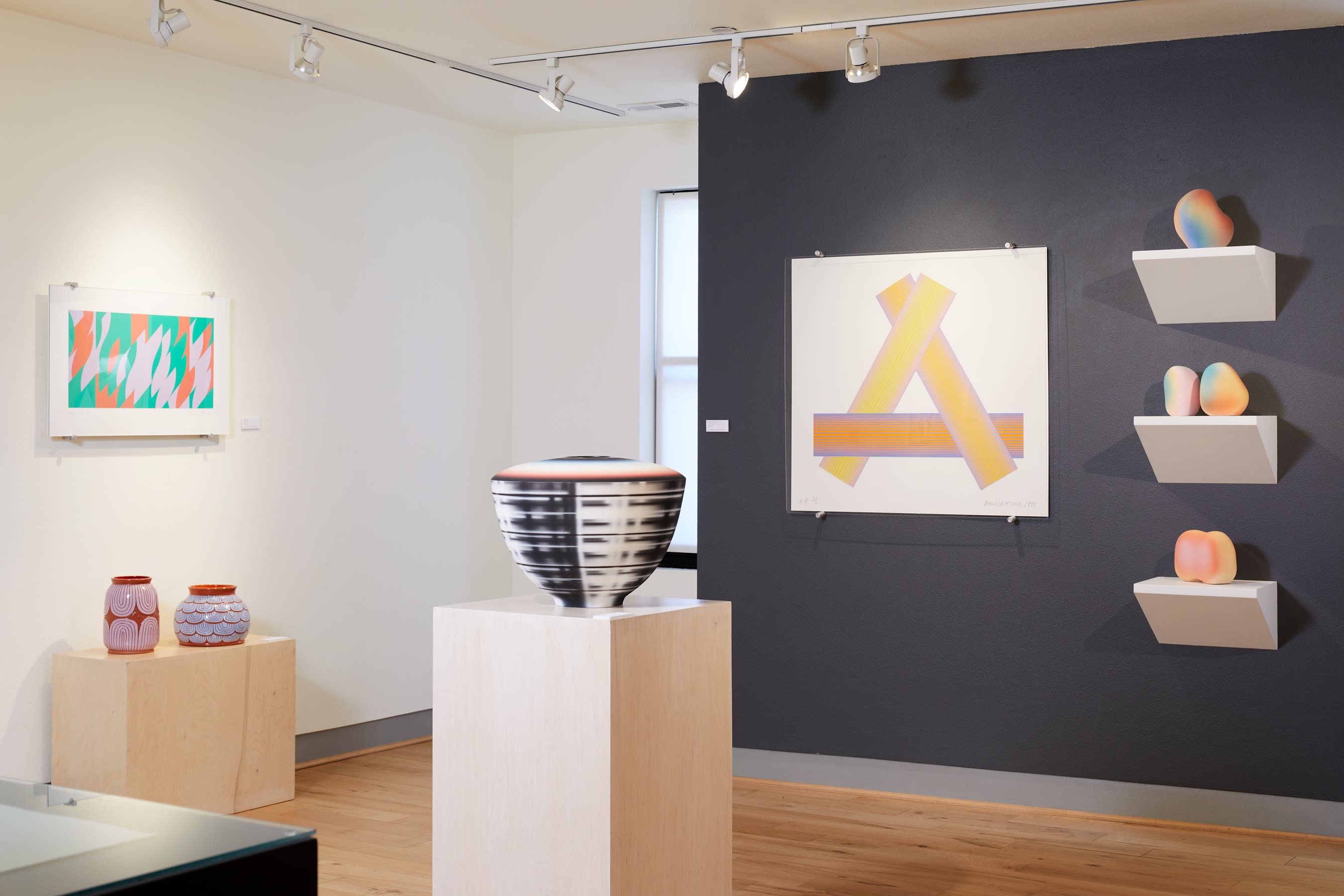 Spectrum installation view.