Scottish artist Peter Doig, born 1959, is one of the most celebrated painters and printers living today. The Edinburgh-born artist works from source material almost exclusively drawn from found photographs, magazines and the mysterious and fantastical landscapes in which he has lived. Doig, who lived in Trinidad during his adolescence before moving to London, returned to the island in 2002, just five years prior to his groundbreaking record auction in 2007. Since then, Doig's oeuvre has been the subject of several major solo shows and retrospectives at world class institutions, including Tate Britain and the Paris Museum of Modern Art.
The canoe is an iconic motif for Doig: the same subject matter scored the artist his aforementioned auction record. Beneath the beguilingly rich color and texture of Canoe Island is a deeper, darker story. We know from this artwork's source photograph that a prison sits atop the island in the background. A question surfaces: do these serene waters represent freedom or imprisonment? Are we escapees, in conspiracy with the lone canoer? Or are we simply off-coast pleasure-seekers, caught in an intense moment of recognition or surprise? Doig, often described as a melancholic artist, draws us into a drama that is still unfolding.Is the adventure ending, or just beginning?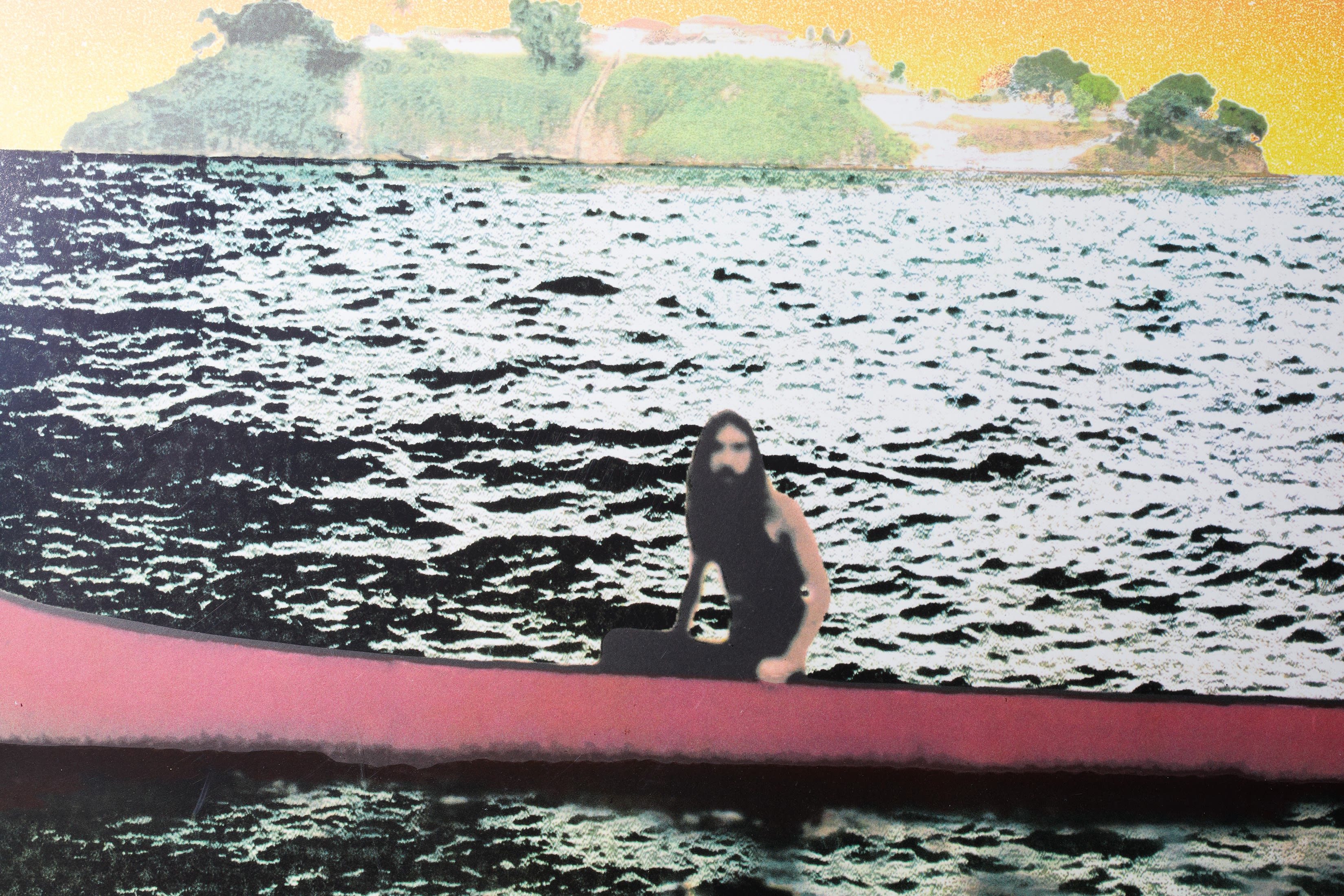 Peter Doig, Canoe Island (detail).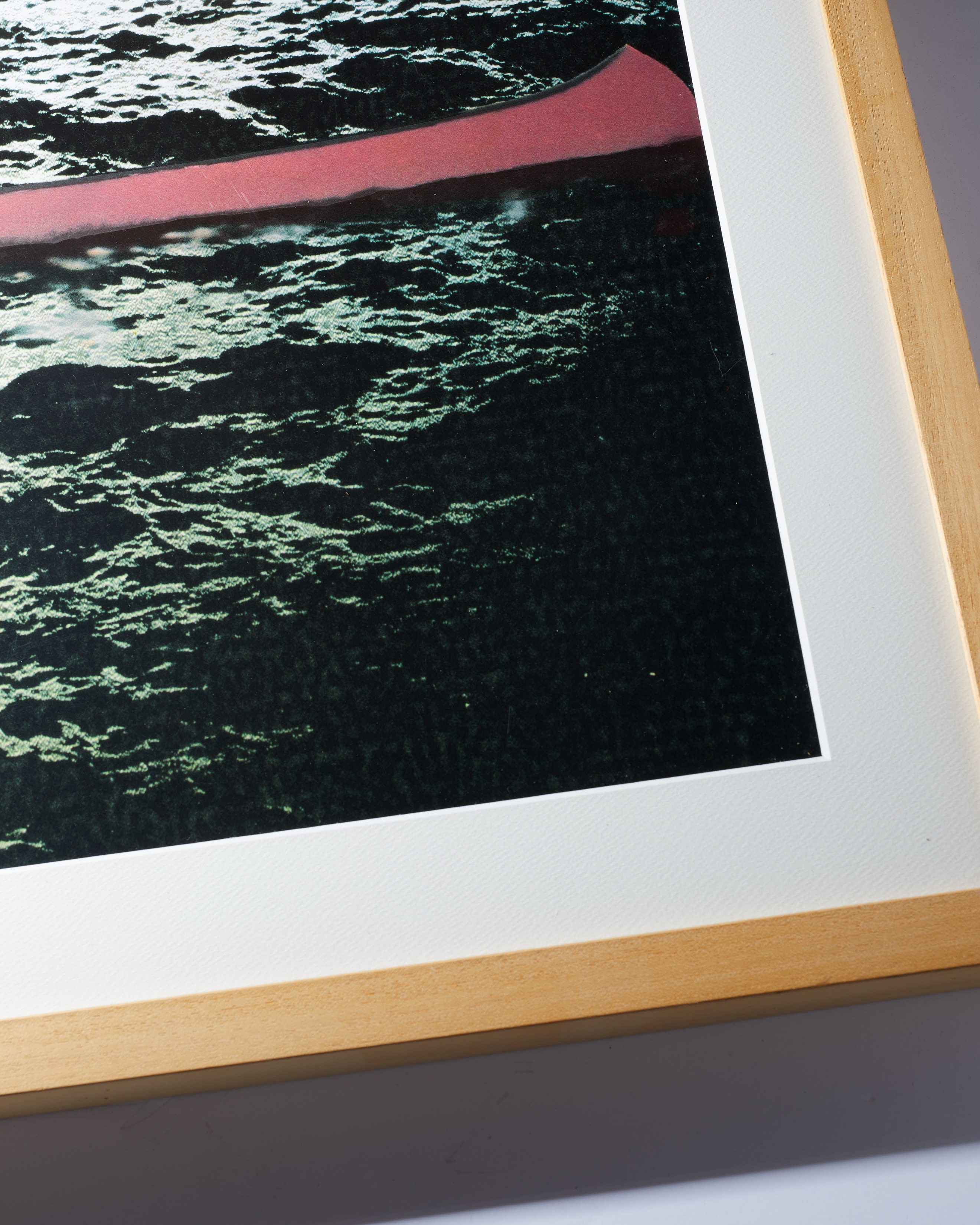 Peter Doig, Canoe Island (detail with frame).