For our second installment of Collector Spotlight, a series of interviews exploring the philosophies of remarkable arts supporters, we spoke with Ben Jakober of Fundación Yannick y Ben Jakober. Jakober and his wife Yannick Vu, who are both artists, established the foundation in 1993 in Majorca, Spain. The foundation's primary initiative is the Sa Blassa Blanca Museum, which houses the couple's ever-expanding collection. The Jakobers started their collection with portraits of children from the16th to the 19th centuries, and later expanded to modern and contemporary art. The museum's contemporary wing and outdoor sculpture park includes works by Louise Bourgeois, El Anatsui and James Turrell.
Museo sa Bassa Blanca is supported by the Fundación Yannick y Ben Jakober, whose mission is to connect people to the fundamental pillars of our human development, namely art, nature and architecture, with a special focus on the education of children.

You and Yannick were married in 1972. How did you first meet, and how have art making and collecting played a part in your love story?
Yannick was married to my best friend Domenico Gnoli (b. Rome 1933-d. New York 1970) so as the Bible says, "If your brother dies you must marry his widow." Yannick was an artist and showed me the way to become one too. Both our families had always been collectors so it was natural that we continued in this sickness too.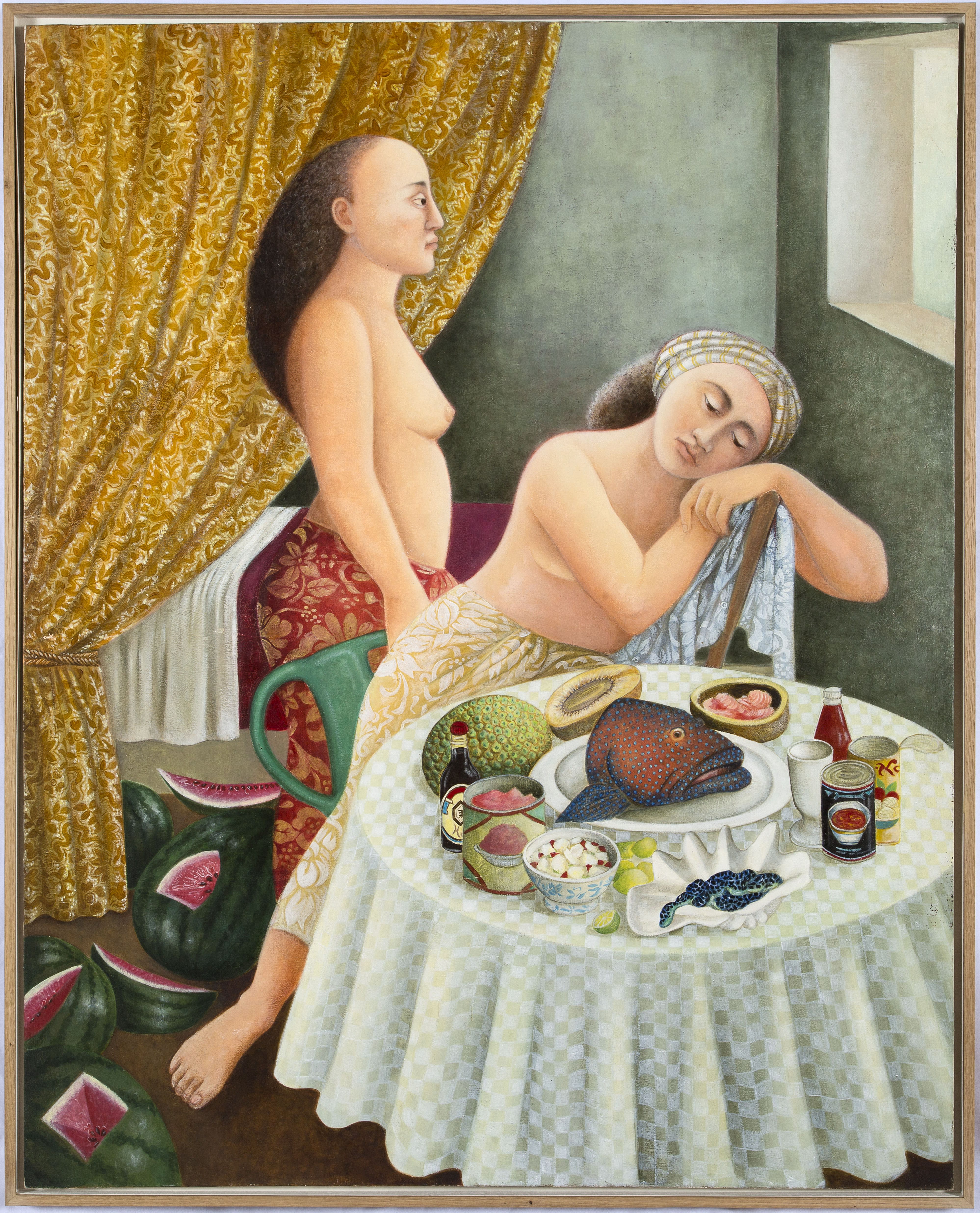 Yannick Vu, Les Pastéquières du Motu, 1979
As
artists who are also art collectors
,how does your highly collaborative artistic practice inform your approach to art collecting?
We had worked separately until 1996 when Achille Bonito Oliva invited us to participate in the Venice Biennale of which he was the director on the condition that we made a work jointly—this was to be Il Cavallo di Leonardo the monumental horse's head that was installed in the sea at the entrance of the Giardini. We have continued to work together since then.
WHAT was your first acquisition together?
At the time we were buying the children's portraits. It's called The Girl with Cherries, and it's by the Majorcan painter Juan Mestre from Felanitx the same village where the great contemporary artist Miquel Barcelo was born.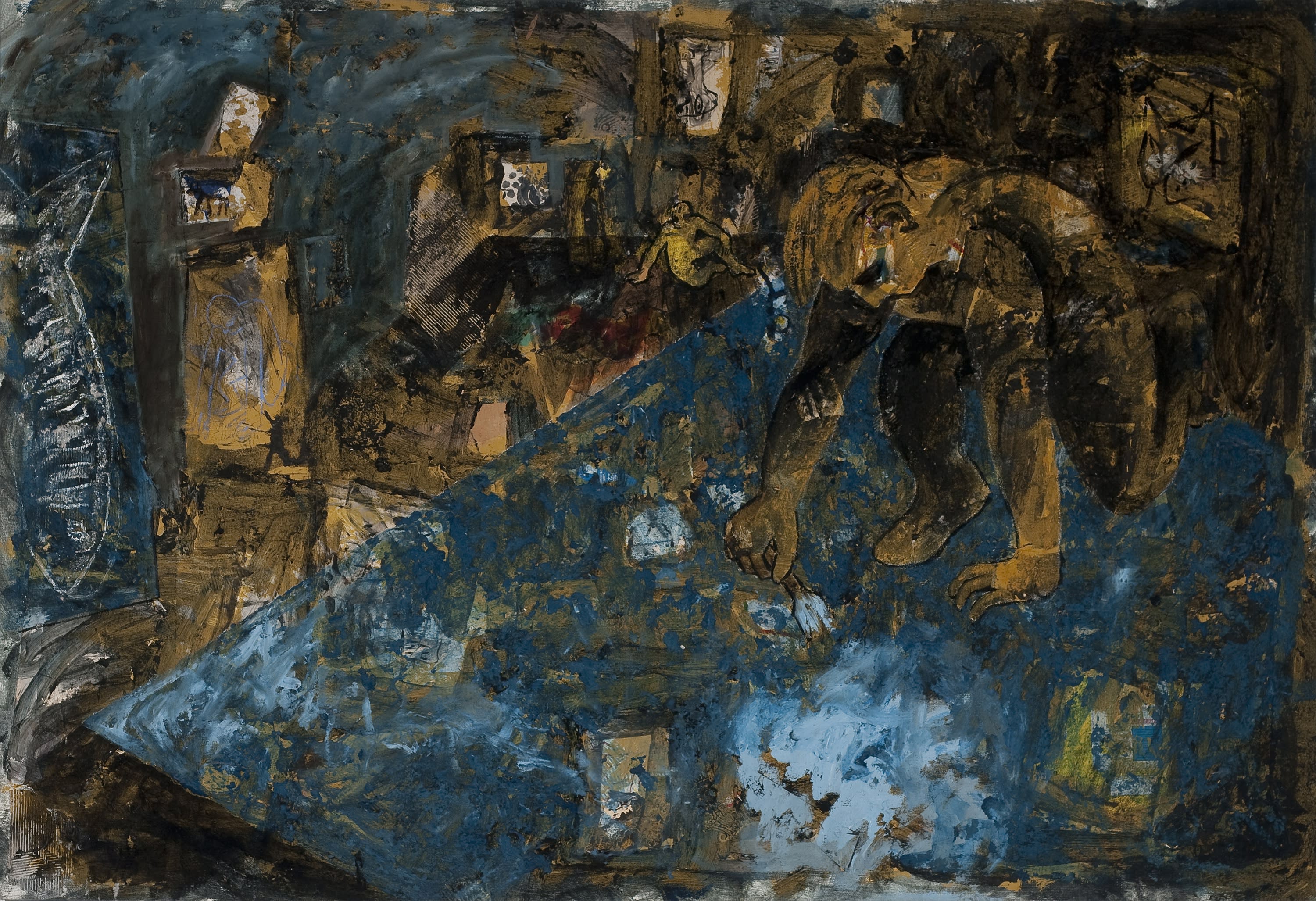 Miquel Barceló, Pintor damunt el quadre, 1983
It seems like your sensibilities would be remarkably intertwined by now. Do you often agree on what to collect?
Of course we argue, all married couples do. We always come to a consensus, sometimes she wins and sometimes I win. It's not a question of winning, it's convincing the other, and we manage to do that.
Tell me about the early days of Fundación Yannick y Ben Jakober, which was established in 1993. What was your original vision for the foundation, and how has it evolved in the years since?
Our daughter died in an accident at 18 years old, so as a homage to her we decided that that which we had wrought should remain together and be passed on to future generations. We had a few portraits of children at the time, but that triggered a surge in our quest for that, because they became like replacement children.
Francisco Ignacio de la Iglesia, Retrato de la Infanta Margarita Teresa de España (1651-1673), circa 1665
At the beginning NINS "Portraits of Children from the 16th to 18th centuries" was the main collection but we soon developed other areas where art and artifacts from different parts of the world and cultures are in dialogue with each other and important contemporary artists.
We only buy a picture or a sculpture if it fits in and has a dialogue with something else we already have. The lithograph you sold us [Reply to Stanley Hayter by Louise Bourgeois] fit perfectly with some aboriginal paintings we have, with the same colors, same dialogue, same ideas. This is the theme now—we're always trying to connect cultures and artwork from different parts of the world.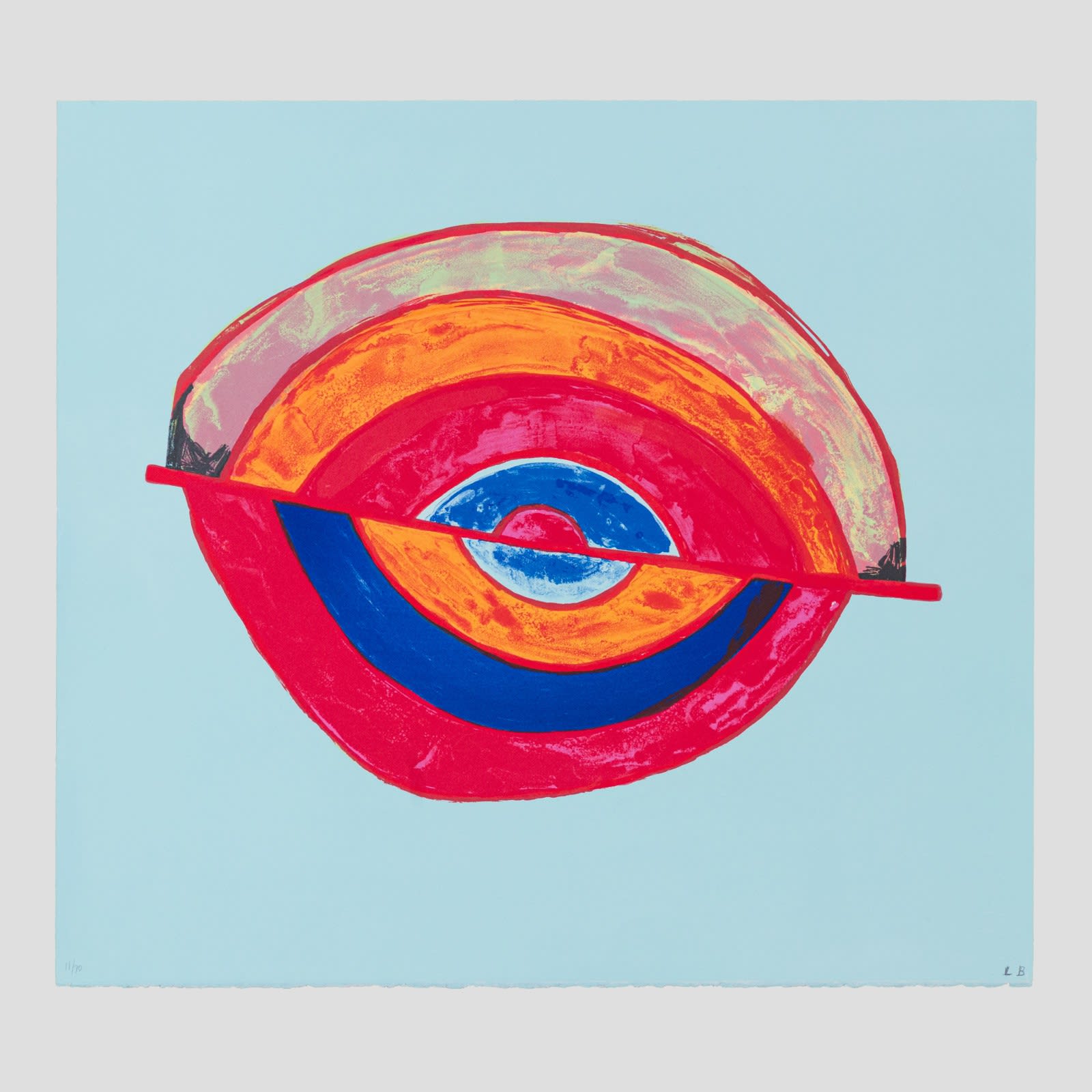 Louise Bourgeois, Reply to Stanley Hayter, 1997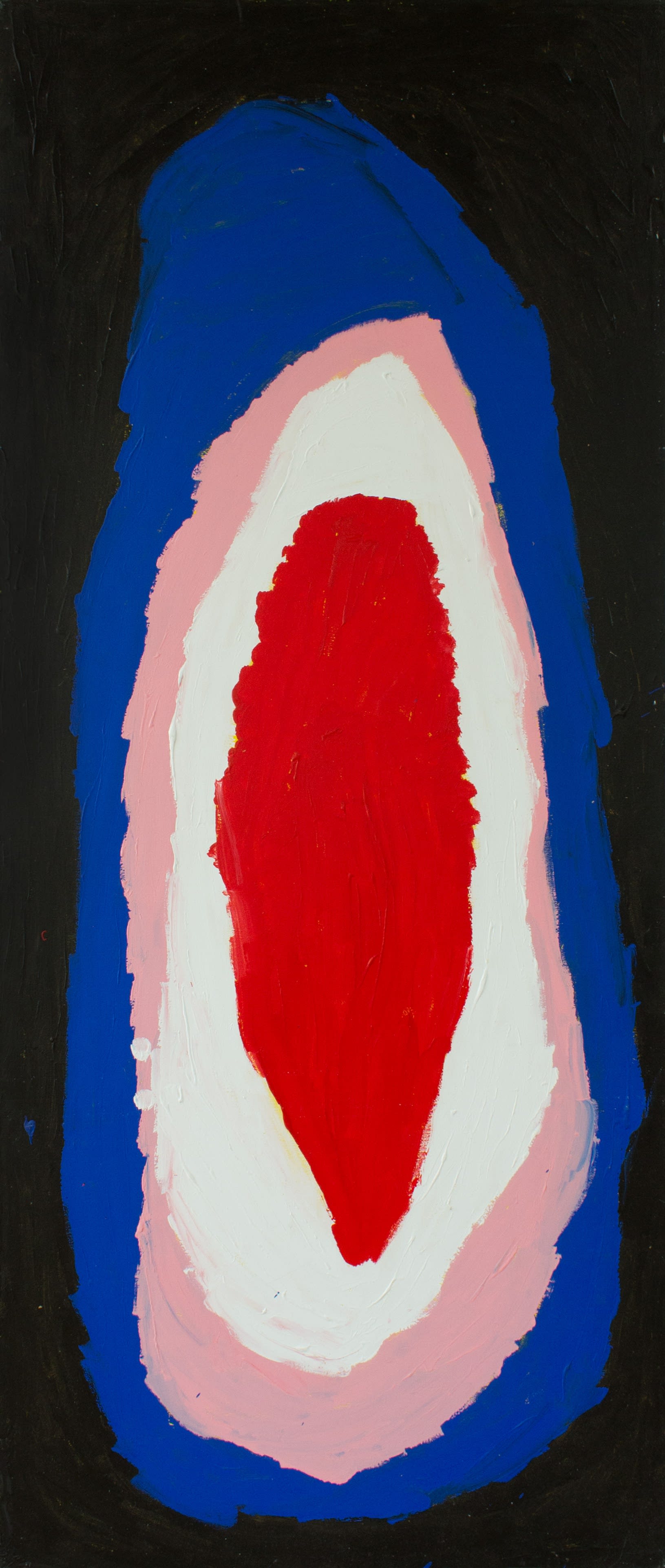 Sally Gabori (Bentinck Island, Australia, 1924-2015), Rock Cod Swimming, 2005
The foundation is headquartered at the
Sa Blassa Blanca Museum
, which is located on a property with a rich, layered history. How do you balance the foundation and museum's preservationist mission with contemporary programming such as SoKraTESspace and the museum's sculpture park?
[It started with the] Hassan Fathy building that the emblematic architect designed for us in 1979, [which is] where we lived from 1980 until it was transformed into an exhibition space from 1996 onwards. The sculpture park and the SoKraTESspace followed as the collections grew specifically for those spaces. The grounds are ecologically maintained with only native species and there are now experimental kitchen and herb gardens that show the public how to grow their food organically in small spaces.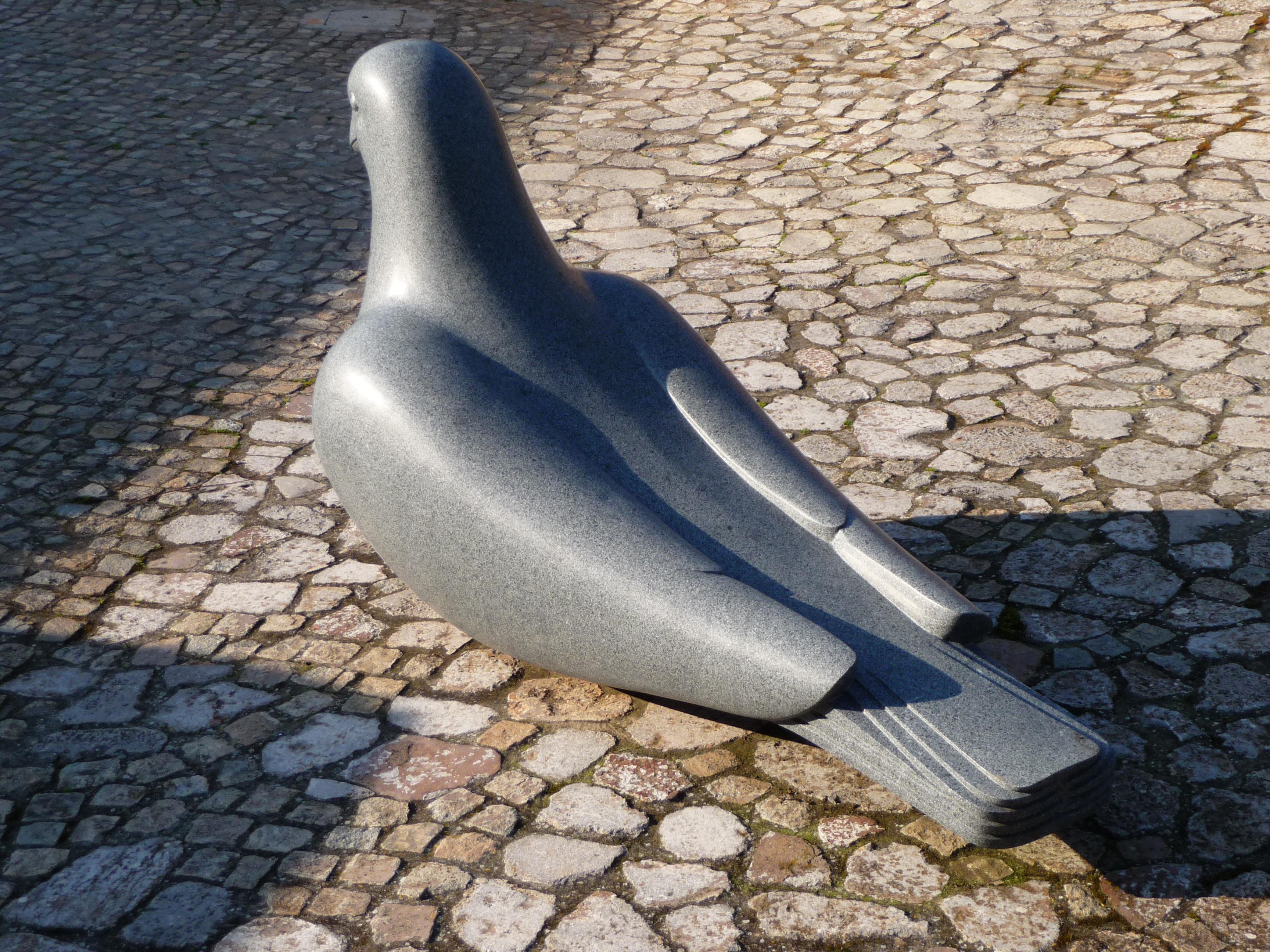 Outdoor sculpture by Ben Jakober and Yannick Vu, 2006
A museum must be a place of delight and rapture, and a depository of knowledge. We have to get young people to understand what is going on in the world. There are so many ways to approach and accomplish that.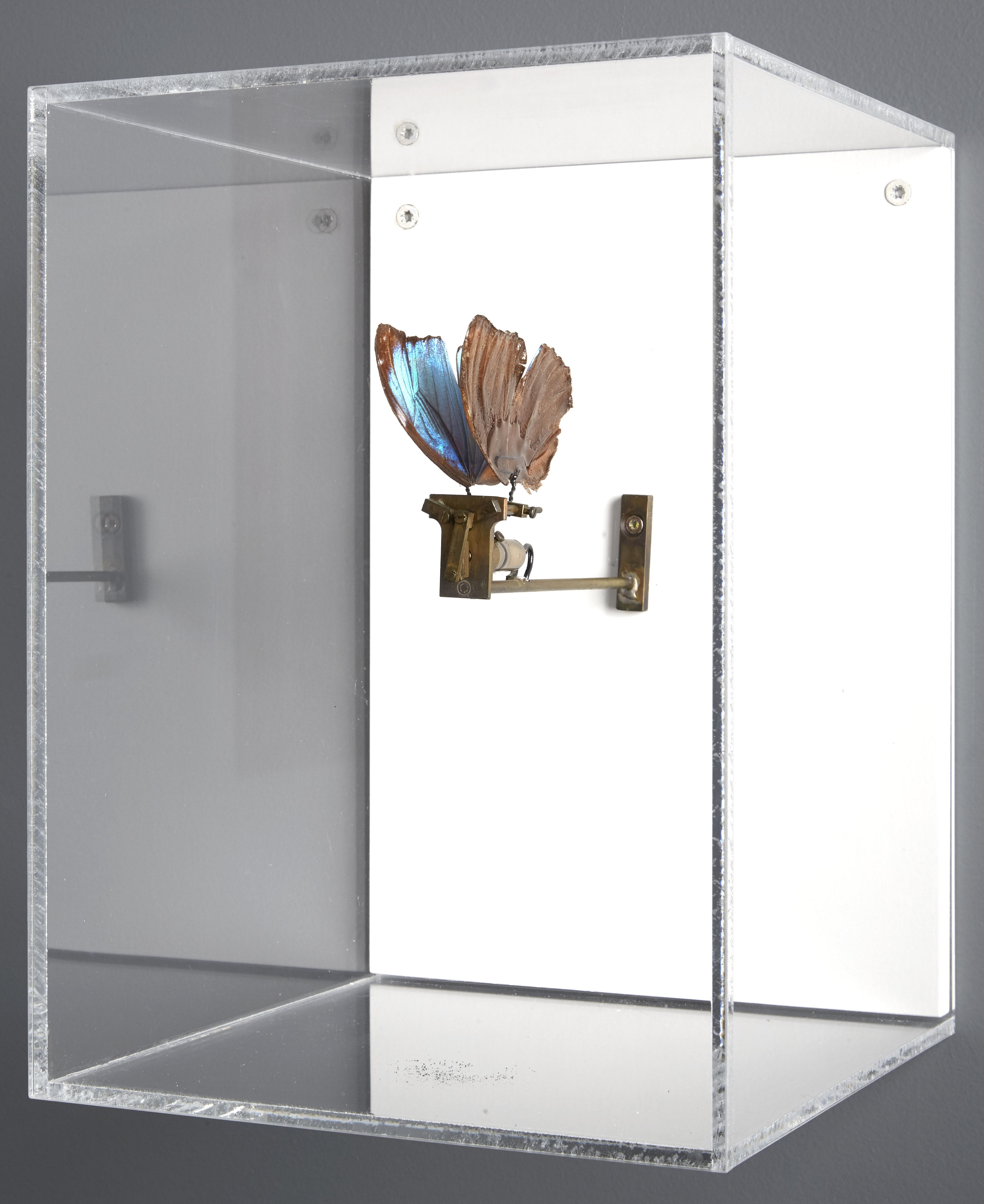 Rebecca Horn, Schmetterling (antes Farfalla), 1995
What's one of your favorite pieces in your personal collection, and how did you come to acquire it?
Parents do not or should not have favourite children but we are obviously emotionally involved with the latest acquisition or creation. The piece we acquired from Zane Bennett, by Louise Bourgeois, I think it's outstanding. Lately, I've been amazed by our recent acquisitions from Papua New Guinea and Africa.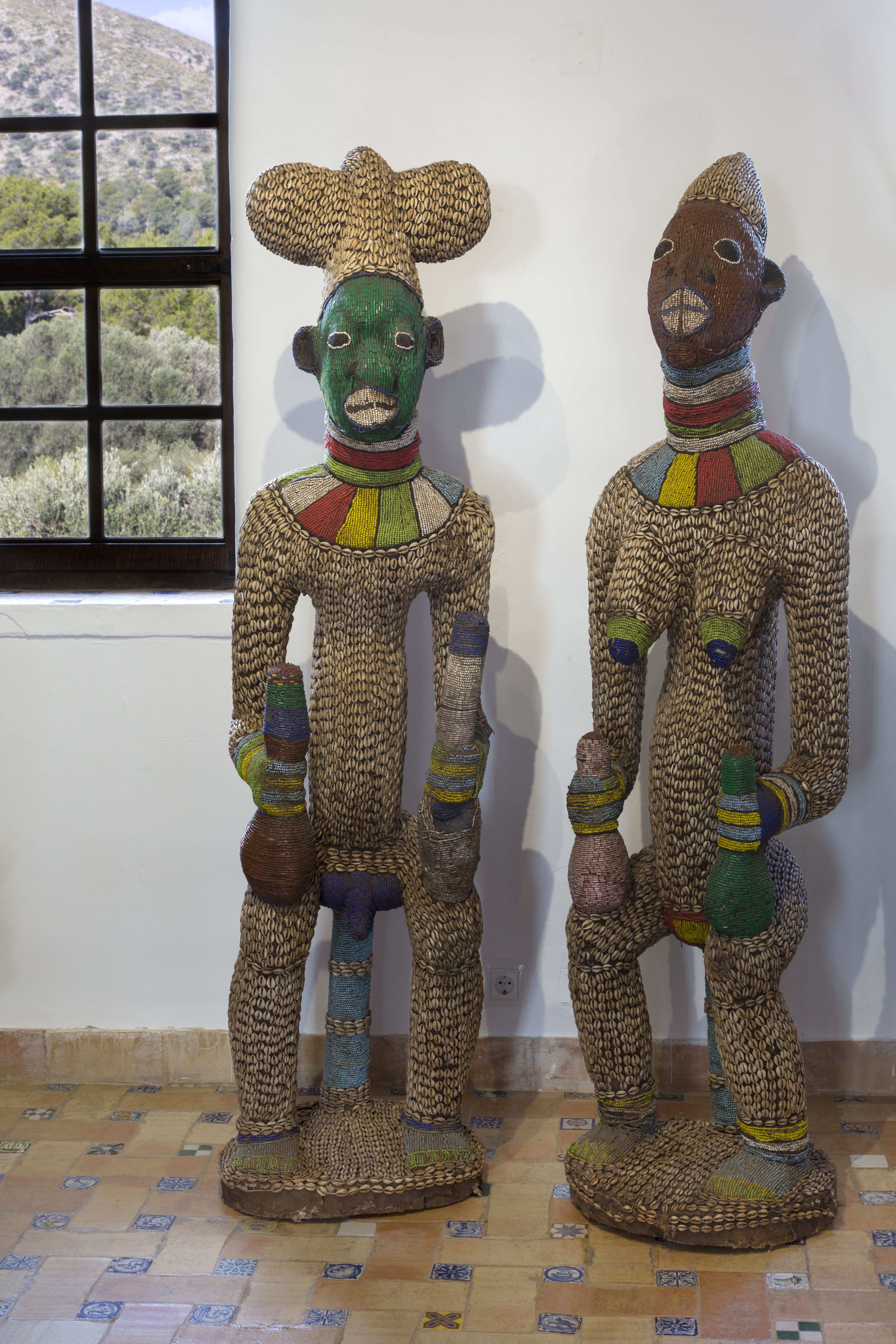 Bamileke figures (from Cameroon, Africa)
Do you collect art as an investment?
Of course not! We buy what we see with our eyes and our hearts. And of course, it has to fit in the collection.
What advice would you give to a new collector?
Collect with your heart and eyes, not with your ears. Be eclectically coherent. Buy, never sell! Collecting is a disease that can only be cured by going broke or death.