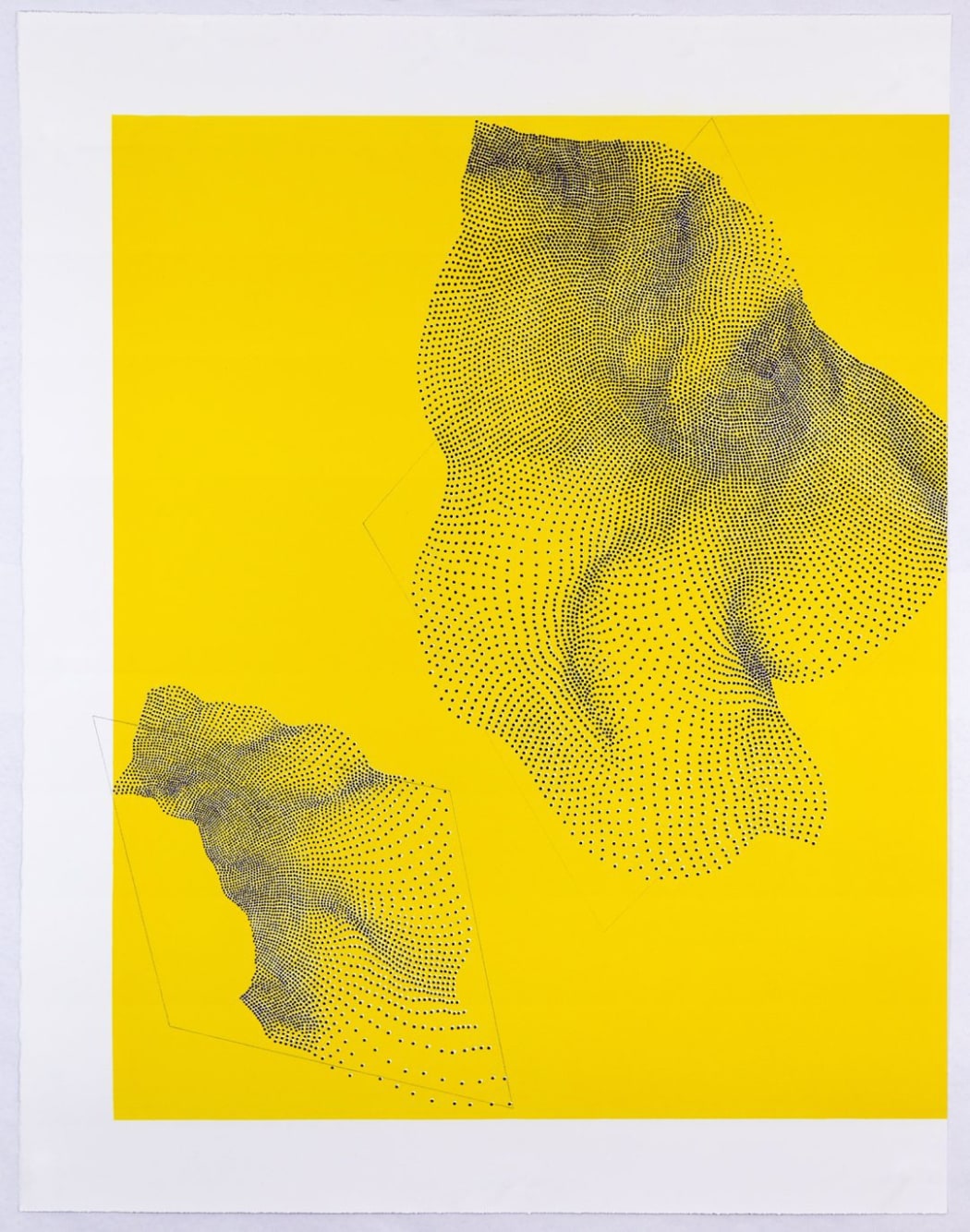 Founded in 2021, Pie Projects has ushered the Santa Fe art world into a new era. The elegant event and gallery space, which anchors the burgeoning Shoofly Street loop in the Baca Railyard, espouses a community-oriented ethos that has served as a beacon for an industry slowly emerging from a crushing pandemic.

Pie was founded by Alina Boyko and Devendra Contractor, local luminaries with complementary experience in the creative industries. Boyko is a veteran of the Santa Fe gallery world, while Contractor is an architect who's currently heading up the New Mexico Museum of Art's Vladem Contemporary project.

Together, they've engaged top artists, curators and organizations from Santa Fe and beyond for compelling exhibitions. Now they're working with former Zane Bennett Print Curator Kylee Aragon Wallis, who recently became the gallery director of the Tamarind Institute. Tamarind's pop-up exhibition at the gallery opened Saturday and runs through August 13.

Read on for words from Boyko and Aragon Wallis on Pie Projects, the Tamarind Institute and the power of collaboration.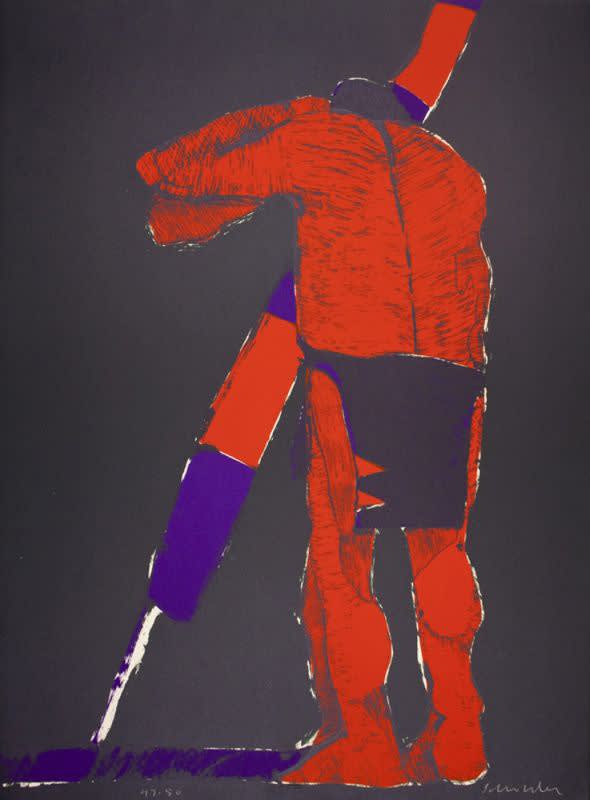 Fritz Scholder, The Odyssey #2 (State III), 1976 (76-663), Three-color lithograph
Alina Boyko

ZB: Alina, we're impressed by how expansive and lithe your vision is for Pie Projects. How have your ideas about Pie's mission and functions evolved since the space opened in 2021?
AB: Our vision for Pie Projects has evolved much as a conversation between friends evolves. In this case, it is a conversation with our community. We are part of a community with so many incredibly talented artists where interests and involvement in the arts runs deep. There is a palpable shift in Santa Fe towards the contemporary arts, and that aligns well with our personal aesthetics.

ZB: You've worked with some incredible guest curators and partner organizations, and you're building relationships with a formidable roster of artists. What are some of your favorite memories so far amidst all of this collaborative energy?
AB: It is hard to put a favorite to some of these incredible partnerships and shows. Judy Tuwaletstiwa and Sam Scott both had extraordinary solo exhibitions with us. One of our delights is hanging an exhibition with a great artist and feeling the energy between the pieces interacting within our minimal space. We also love curating group exhibitions in ways that allow a dialogue between the artists and the work. Our recent group show, Distilled Presence with Dana Newmann, Signe Stewart, and Judy Tuwaletstiwa allowed us to explore a shared essence between these remarkable women artists.
ZB: Tell us about the process of selecting artworks for the Tamarind Institute's pop-up at Pie Projects. What sort of story were you looking to tell about Tamarind, and what's something that will surprise people about the show?
AB: Working with Tamarind Institute is always remarkably easy. We have worked with and supported Tamarind's vision for many years now. The quality of the artists that they work with and the quality of the lithographs they produce are unmatched. Tamarind Institute has a clear and strong curatorial voice and vision. In selecting pieces for the show, we work with their vision and our understanding of what will work within the space.
This show includes lithographs by some of the emerging superstars of the art world; a couple of these lithographs are new releases, shown for the very first time. What will probably surprise people the most is the extraordinary quality and affordability of the art. The other thing that may surprise people is that so many of the artists are New Mexico residents.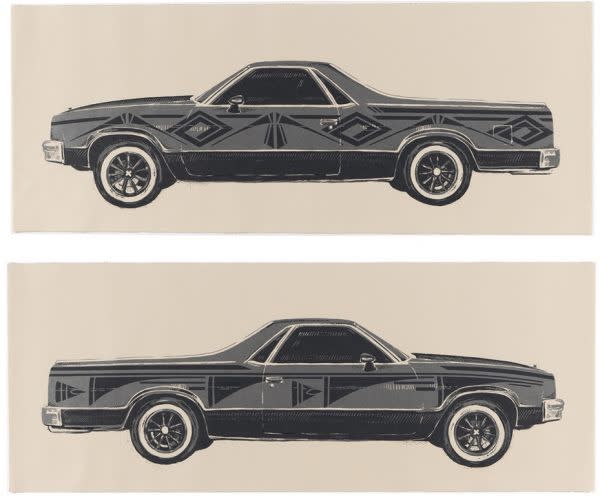 Rose B. Simpson, Maria, 2021 (21-305, 21-305A), Two-color lithograph, diptych.


Kylee Aragon Wallis



ZB: Congratulations on your new role as gallery director of the Tamarind Institute! How does working with forward-thinking organizations like Pie Projects fit into your vision for Tamarind's curatorial program?

KAW: Thank you so much, it is an exciting post to move into, I feel extraordinarily honored to be in this new role. Collaboration is at the core of Tamarind's mission, so it feels quite natural working with Pie Projects. Pie has a deep understanding of our vision. Putting together this exhibition with them was a pleasure, seeing the work displayed in a new environment always feels very exciting.

ZB: The pop-up exhibition at Pie Projects features legends like Jim Dine and Jaune Quick-to-See Smith, and rising stars like Rose B. Simpson and Eric J. Garcia. What does this display communicate about the depth and breadth of the Tamarind's collection?

KAW: The exhibition highlights the range of artists who have worked at Tamarind. Displaying some of our more classic editions alongside our newer projects tells such a beautiful story of Tamarind's evolution. A few works on display are debuting here at Pie Projects, we knew that we wanted these works to be seen for the first time here in New Mexico.

ZB: What's one of your favorite prints from the exhibition, and what story does it tell?


KAW: It is always so difficult to choose just one but I would have to say Rose. B Simpson's Maria. The image is of Simpson's 1985 Chevy El Camino, all the customization on the physical car was done by the artist. The design is inspired by traditional Tewa black on black pottery. Growing up in New Mexico I have developed such a passion for the classic car culture here. On Sundays in Albuquerque there is a vibrant display of vehicles driving up and down Central Avenue, people just sit and watch the show. Maria feels so personal to me, it is an exceptionally special piece.

Explore the Tamarind Institute's pop-up exhibition at Pie Projects.