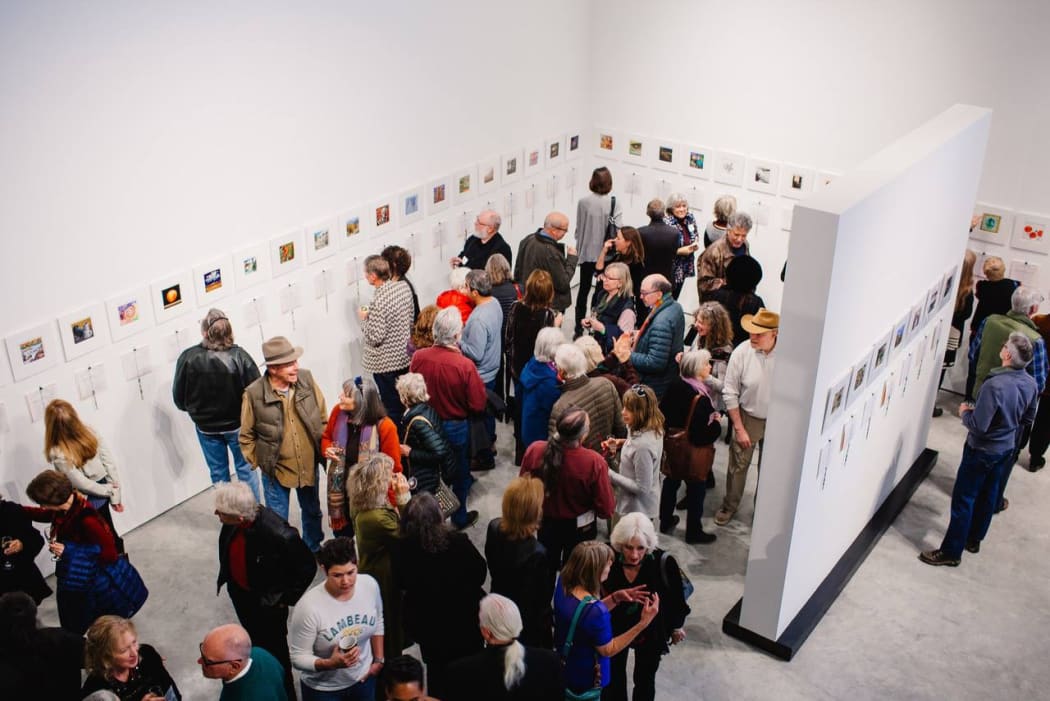 "This organization grew out of the awareness that artists are a vital part of the economic state of New Mexico…" — Armond Lara, founder & Santa Fe artist
The Santa Fe Artists' Medical Fund (SFAMF) was founded in 1996 by a group of artists—including longtime Zane Bennett and form & concept artist Armond Lara—who were concerned about the problems faced by professional artists lacking medical insurance. Since its inception, the Santa Fe Artists' Medical Fund has assisted many artists during times of medical needs through grants administered by the Santa Fe Community Foundation.
Read on for an interview with artist Joseph Riggs, leader of the SFAMF, about the organization's multifaceted approach to the unprecedented challenges of Covid-19. The SFAMF is currently running a weeklong online auction, a new approach to a 25-year tradition, adds to the medical fund and also directly supports local artists. Zane Bennett's contributions to the auction and other notable lots appear throughout the Q&A. Make sure to browse all of the lots and place your bid from July 18 to 25, 2021. Read more of our Partners in Art features here.
THE SANTA FE ARTISTS' MEDICAL FUND HAS HOSTED AN AUCTION ALMOST EVERY DECEMBER FOR THE PAST 25 YEARS, RIGHT?
JR: Yes, it began with Armond Lara and some of his artist friends in the late 1990's. They needed to help an artist who had dropped a sculpture and broken his leg. He didn't have medical insurance, so they all said, "Well, how are we going to help him?"
SO THE INCEPTION OF THE WHOLE PROJECT WAS A DIRECT RESPONSE TO AN URGENT MEDICAL NEED!
JR: Exactly. Armond's studio was right next door to a stationery company. He asked the woman who owned it to give him some blank greeting cards, and invited artists to draw on them. They sold those every December to raise money for the fund, and then it morphed into doing identically sized 6-by-6-inch images. Artists could draw, paint, do whatever they wanted on these little squares, and we'd auction them off for the cause.
WHEN WAS THE LAST 6X6 AUCTION?
JR: That was in 2017. By 2019, we had reorganized our board, rewritten our mission statement, and were ready to relaunch the auction at the end of 2020. Then the pandemic zapped us and we had to shift our plans.
HOW DID THE SFAMF CHANGE STRATEGIES DURING THE PANDEMIC? SEEMS LIKE A PARTICULARLY URGENT TIME FOR A MEDICAL FUND.
JR: It's such an urgent time, although one of our biggest challenges has been getting the word out about the fund. We have a database of local artists that we communicate with regularly, but oftentimes the larger community isn't aware that we're there to help. We rely a lot on word of mouth, so if you're reading this and know of a Santa Fe artist who's in need, please send them a link to our submission form!
HOW DID YOU RAMP UP OUTREACH EFFORTS?
JR: My wife and I had a friend who was in the hospital for a medical procedure, and we wanted to send flowers to her. We called and they said, "Nope, you can't send flowers or any live plants." We soon learned that you couldn't send anything like that to people who are in the hospital, in nursing homes, in assisted living facilities, or any of those places. I had seen a PBS program about Tucker Nichols's Flowers for Sick People project. He was painting flowers for anyone who would send him an email. I thought, why don't we do this here in Santa Fe?
I LOVE THAT IDEA. WHAT HAPPENED NEXT?
JR: I sent out an email blast to all of our artists and said, "Does anyone want to join us and paint flower paintings to give away to people in the hospital?" We partnered with the art supply store Artisan, which inspired the artists to go down and support that business as well. Over a period of a couple of months, we had over 85 artists paint more than 500 flower paintings. We called it the Flowers for Santa Fe Project. We got the attention of Santa Fean Magazine, and they had me write an article about it. Now they're selling reproductions of some of the works as greeting cards, which will benefit the SFAMF!
WHOA! WHAT AN INSPIRING EXPERIENCE TO HAVE IN THE MIDST OF ALL OF THIS.
JR: We created a sticker with information on the SFAMF to put on the back of each card, and we also asked the artists to write hopeful notes and include their websites on the cards. Then I would call the hospital and say, "How many people do you have in there right now?" I would say, "Well, we're bringing a box with that many paintings." I did it with Christus Saint Vincent's, and a number of the nursing homes and assisted living facilities. These were some of the best artists in Santa Fe that I would've loved to keep, but we just gave them away. Part of the goal was to keep our name out there, and of course to potentially reach artists who were most in need of the fund.
WHAT ARE SOME OTHER WAYS YOU'VE RESPONDED TO THE PANDEMIC?
JR: We also donated on behalf of the medical fund to the pandemic food drives that the Santa Fe Community Foundation was doing.
THAT'S AWESOME. ALL OF THESE CREATIVE APPROACHES EXEMPLIFY AN IMPORTANT ASPECT OF THE SFAMF'S ETHOS. ALTHOUGH IT'S PRIMARILY A MEDICAL FUND, THERE'S A PRETTY OPEN DEFINITION OF HOW YOU'RE CONTRIBUTING MONEY, RIGHT?
JR: Yes, the fund has helped folks in so many ways, from directly paying medical, dental or physical therapy bills to addressing other needs that arise during medical crises. We've even occasionally helped cover expenses related to longer-term medical conditions, such as providing access to assistance dogs. Each application is considered on a case-by-case basis, which allows for a holistic approach to addressing local artists' medical needs.
AND ANOTHER VITAL ELEMENT OF YOUR MISSION IS THAT ARTISTS RUN THE FUND AS WELL.
JR: As Armond says a lot, this is the only medical fund that he's aware of that is run by artists and for artists in Santa Fe. Artists know better about what other artists are likely to be going through. Making art and selling art is not easy. An illness or an injury really disrupts the entire flow of art making. Working with the organization has taught me a lot about the nature of the creative process. As an artist myself, it's connected me to an enormous, very supportive community of artists. I think it's essential that we as a community provide this service.
SO, HOW CAN FOLKS SUPPORT THE SFAMF RIGHT NOW?
We have relaunched our auction series as a seven-day online event, with a different take on how it works. First, we wanted to help the artists. Previously, artists were asked to donate work for the auction, but now we're offering them a significant cut of the proceeds from the sale of works. They get to set their own reserve price, and 100% of that reserve price will go to the artist. Anything we make on top of that goes to the SFAMF.
THE ONLINE AUCTION IS RUNNING RIGHT NOW, SO PEOPLE SHOULD CLICK OVER AND MAKE A BID! THERE ARE SOME LEGENDARY ARTISTS FEATURED IN THIS AUCTION. TELL US ABOUT THAT.
JR: Indeed. Zane Bennett contributed work by Armond Lara, Paul Shapiro and James Havard. There are works by well-known contemporary artists such as Kevin Box, Kate Rivers and Rebecca Haines. Great historic artists of Santa Fe such as William Thomas Lumpkins also appear in the auction.
Click here to browse & bid in the SFAMF online auction.
Featured Lots: SFAMF Online Auction
James Havard, Untitled T/P , 1995, Etching, 19 3/4 x 18 in, Starting Bid: $150. Courtesy of Zane Bennett Contemporary Art.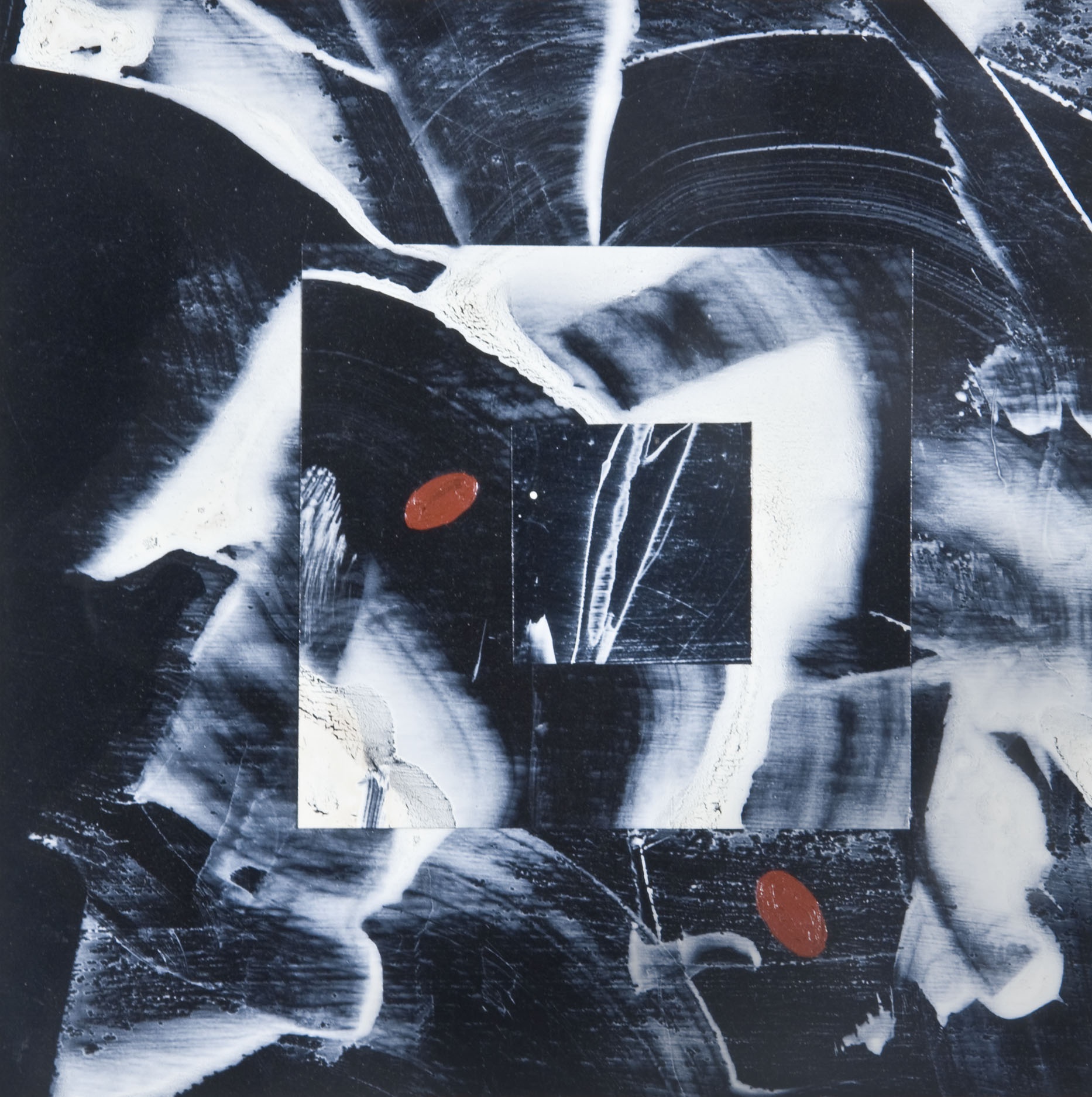 Paul Shapiro,
Zero Point #73
, 2005, Acrylic and collage on paper, 9 1/2 x 9 1/2 in,
Starting Bid: $200
. Courtesy of Zane Bennett Contemporary Art.
William Thomas Lumpkins, Lavaro, Watercolor on paper, framed, 29.5 x 16.25 in, Starting Bid: $200. Courtesy of Addison Rowe Gallery.
John Axton, The Miller's Stone, oil, framed, 17.35 x 17.375 in, Starting Bid: $600. Courtesy of Ventana Fine Art.